I've been very bad at updating lately. C'est le vie - no excuses just living life.
Life has been great. I've been doing my thing, taking care of me and my family. Spring break is around the corner and for the first time Crash's break DOES NOT coincide with Big Red and Donx's break. It totally sucks, but this is what happens when one kid's school aligns with the private school calendar and not the public school calendar. This will be the only year this ever happens. I haven't really planned anything to exciting for the upcoming vacations. Just lots of movie time, baking, board games and on sunny days beaches and parks.
We've had some amazing weather lately. The sun feels so good after months of gray skies. Temperature wise its not getting much higher then the low 60s but it feels amazing.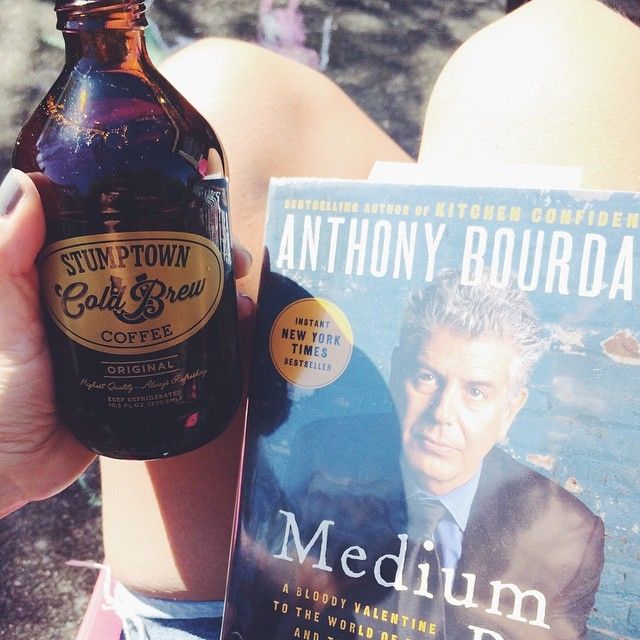 There was one glorious day last week. I dropped off my tiniest little at preschool, grabbed myself a Stumptown Cold Brew and headed home to curl up in the sun and relax with a book. The sunshine has my heart aching for summer! The great thing about living in Seattle is when there is even the teeniest hint of sunshine its shorts and outdoor life living. I love it so much!
Years ago the boys each received an Easy Bake Oven for Christmas. We used it often when they were small but the last couple of years its been packed away. I nearly forgot about them until recently and I introduced it to Crash. She was beyond excited to use it and could hardly wrap her mind around the fact that we were going to bake with a light bulb!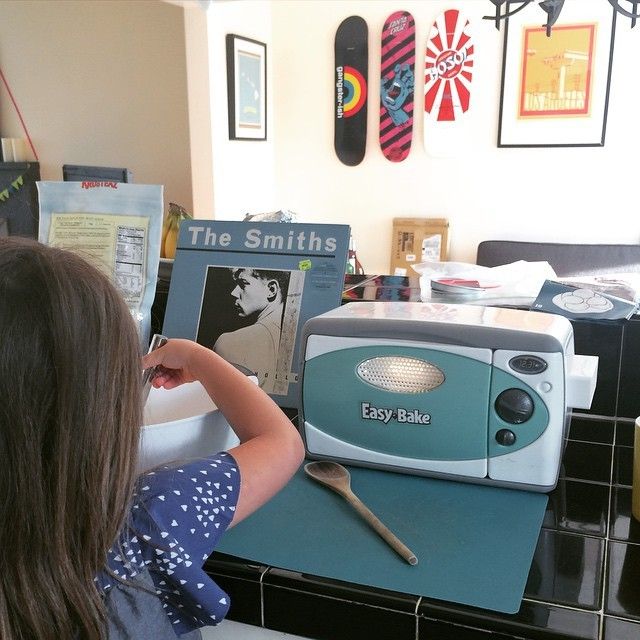 We had so much fun making sugar cookies in the easy bake. Crash felt so in control with the activity. She mixed the bater on her own and placed three little drops of dough in the tiny pans and patiently waited for her cookies to bake. You better believe that this bad boy will be used during Crash's spring vacation.
T's been working long hours lately. This used to bother me but not anymore. I've accepted it and as a stay at home mom this is one of the sacrifices you make. I feel for him, though. He's sleep deprived and stressed but he does like the challenges he's presented with. He thrives on the challenge and definitely rises to the occasion. I'm proud of him, he's grown so much in his career path and I know that whatever is thrown at him he can handle. T is still riding his bike to work and he really loves it. I think the bike ride to and from work is perfect for his work life balance. It really allows him to commit to the time alone and to clear his head before and after the work day. Plus he gets in some physical activity, nearly every day. T's office has recently moved as well, for the better. He was based off of Bainbridge Island, which is a 25 minute ferry commute from the Seattle Waterfront and now his office is right downtown. Same bike commute just no ferry commute. He'll venture out to the island maybe 1 a week or every other week but that's no big deal since its no longer a daily doing. As long as T is digging his job we are all happy.
I've been really trying to enjoy the time with the kids. They are growing up so quickly and one of their favorite things to do at home is family movie time especially when it involves some sort of fort, popcorn and "movie theater" candy.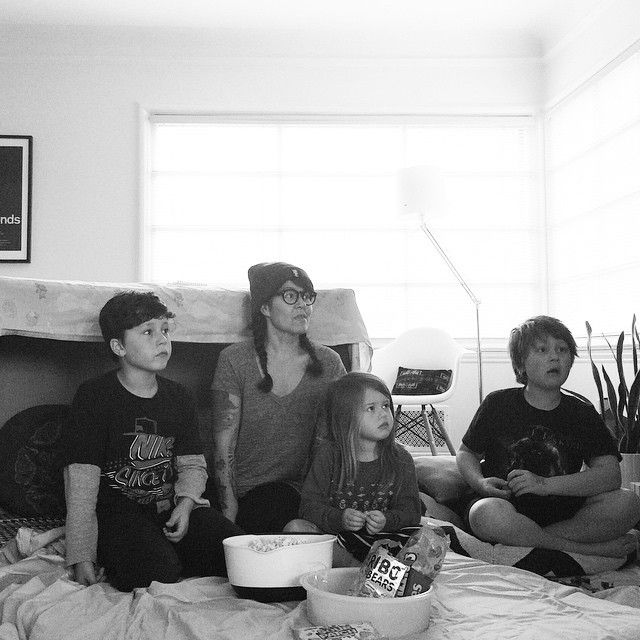 We don't do movie theaters often, with 3-kids and 2-adults it can get pretty expensive pretty quick. So we save the theater trips for extra special family movies. But because we don't do the theater often many of the movies we can't rent online, that are more recent movies, are brand new for us. So I feel like we always have choices. With the boys being 10.5 and 9 we have much more movie choices with them. We aren't committed to strictly "kid" movies. Many times Crash falls asleep early or chooses to watch a cartoon movie in her room on a kindle, that allows us to watch things like Divergent or Hunger Games with the boys. I know every family has movie night together and its a great thing to do. I will drag on this tradition as long as my kids allow for it.
With the arrival of spring we have a whole new bunch of hurdles to cross. Like allergies and planning for summer. Summer.....that's another post for another day.