We had a fabulous 2-weeks in Hawaii. We look forward to our annual trip back to the islands every year and no matter if our visit is 7 days or 20 days its never long enough. Maybe you know, but nearly all of our family still live on Oahu so the trip is always a reunion of sort.
We spent many hours at the beach and the kids all got a nice golden tan. I of course got a slight burn first followed by a nice rich tan. It's always awesome coming back to seattle with a winter tan, we barely need to remind people where we took flight to for a couple of weeks. Like last year friends of ours flew to the islands with us the only difference was I flew alone with the kids because T was in NYC for the first few days of our HI vacation. He flew in direct from NY.
Hawaii in a nutshell was filled with family, friends, lots of beach time, hikes, dinners, cocktails, island time relaxing. I wouldn't have it any other way.
The above two photos were taken at the ruins of King Kamehameha III Summer Palace (circa 1845). The hike was super short, once we realized we were lost aft 2 hours and back tracked our steps! But we were not giving up until we found the ruins and it was worth it. A nice amount of the original structure is still there and so are the foot prints of some of the other structures that were also at this location. What I read is that this is the only remaining ruin of any structure from Kamehameha III's reign. Well worth this short hike, and one of the highlights was the walk through the amazing bamboo forest.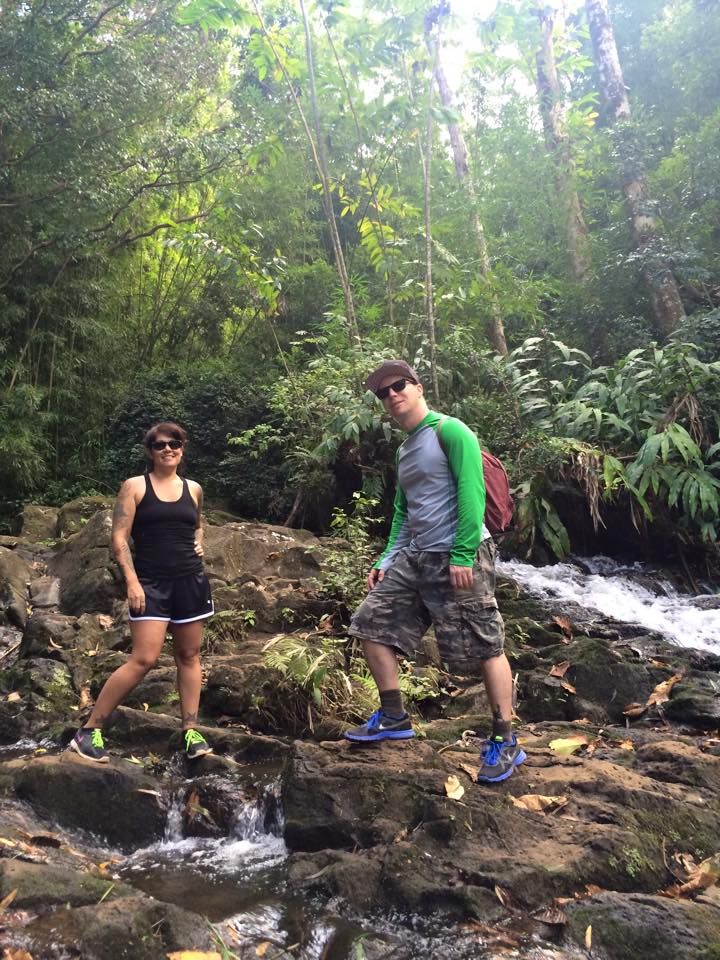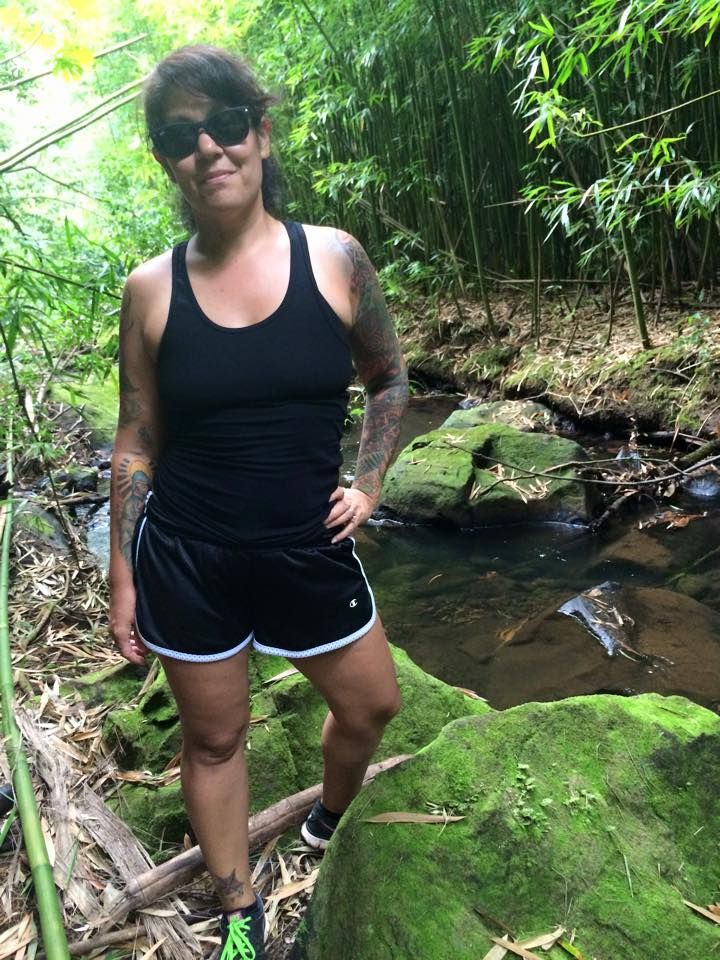 While looking for the summer palace we missed a crucial fork in the trail and ended up hiking through this amazing forest and mountain. We peered down a waterfall, followed the water back through its ponds and hiked a big 'ol mountain until we ran out of trail. We dodged spears of bamboo and scaled giant boulders. It was amazing. Then we realized we took a wrong turn, back tracked and started over and found the palace within minutes. It was the best wrong turn I ever took and you know what, wrong turns are never wrong when it leads you down an amazing adventure!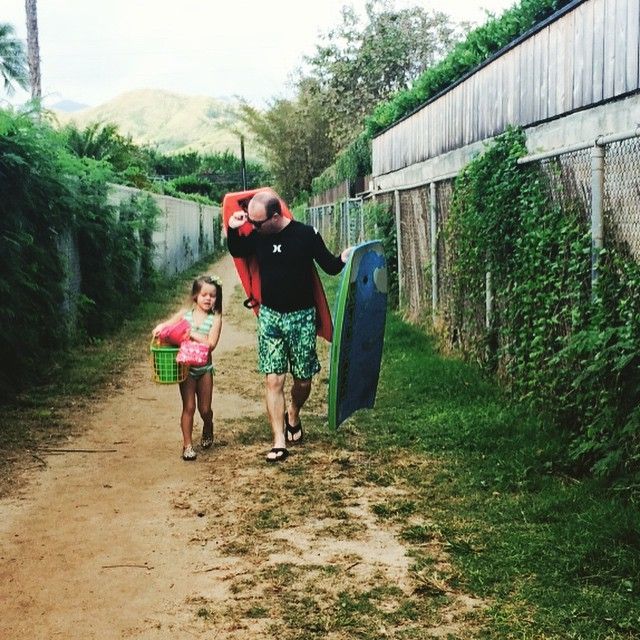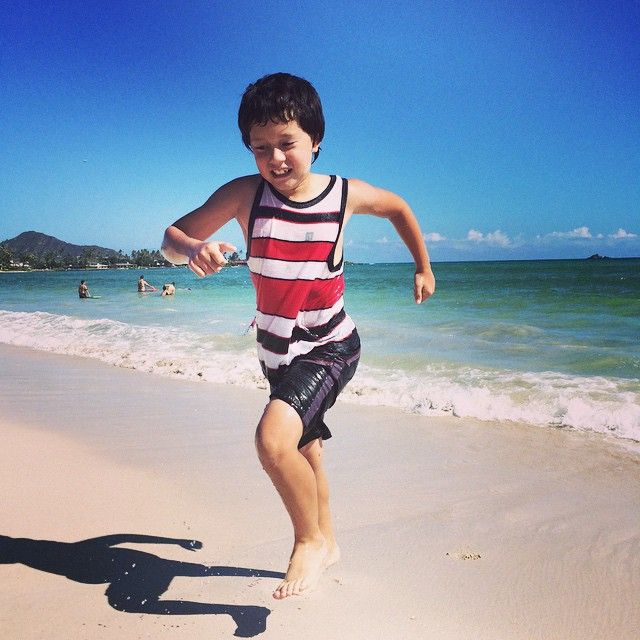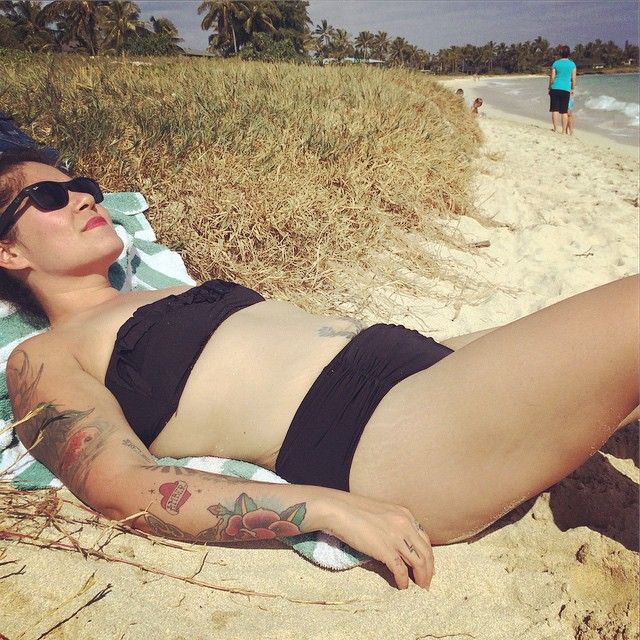 We spent days upon days at the beach and it was amazing! There are no words that need to be said about lazily laying about the beach just being free.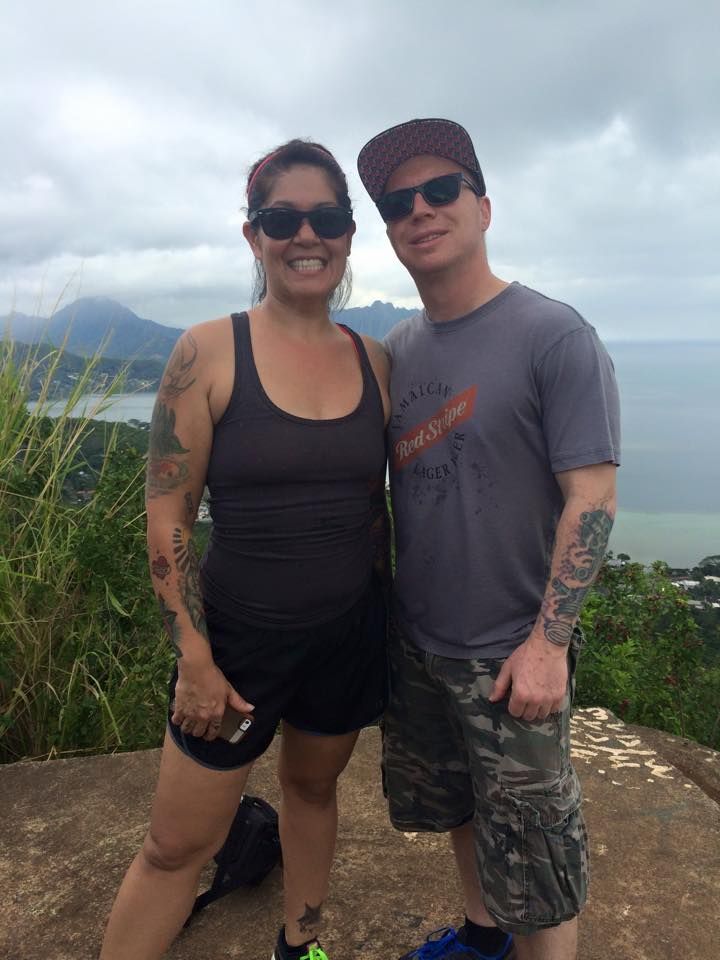 One of the greatest things we did was hike the Pu'u Ma'eli'eli trail in Kahaluu. The hike took about 45-min up and 30-down and we were the only people on the trail until the very end when we saw to ladies starting their trip up as we were on the last leg of ours. Not going to lie, there were some pretty steep climbs up and at one point there was even a tow rope in place to help you pull yourself up, but nothing I couldn't handle. I loved every grueling minute of it and actually wish I had time to do the hike once more. There are 3 pillboxes at the top of the hike. The first is not exposed to the beautiful coast line but the other two are sitting at the edge of the hillside with the most amazing panaromic views of the windward side. The views stretch past Chinaman's hat all the way to Kailua. This has got to be one of the best uncovered hiking spots, my research definitely paid off. Disclaimer: I have recently learned that this is not a public spot, although people do the hike and if you chose to do so, be respectful, be quiet, be clean and dont bring a ton of people to trample through the property.
I was able to pick up a free 7-day pass for the gym while in Hawaii. It worked out perfect as I was able to hit the gym every other day for my entire trip and the days I did not go to the gym I chose to hike or jog. It felt great to keep up with my fitness routine while I was there and was able to walk away with only gaining about 1.5lbs, although my goal was to stay exactly the same. But 1.5lbs is not bad.