I want to preface this post by saying my older son, Big Red, is not unhappy. He purposefully doesn't smile, shuts his eyes or makes faces in photos in hopes that I won't take photos of him. So ignore his frowns he had a good time.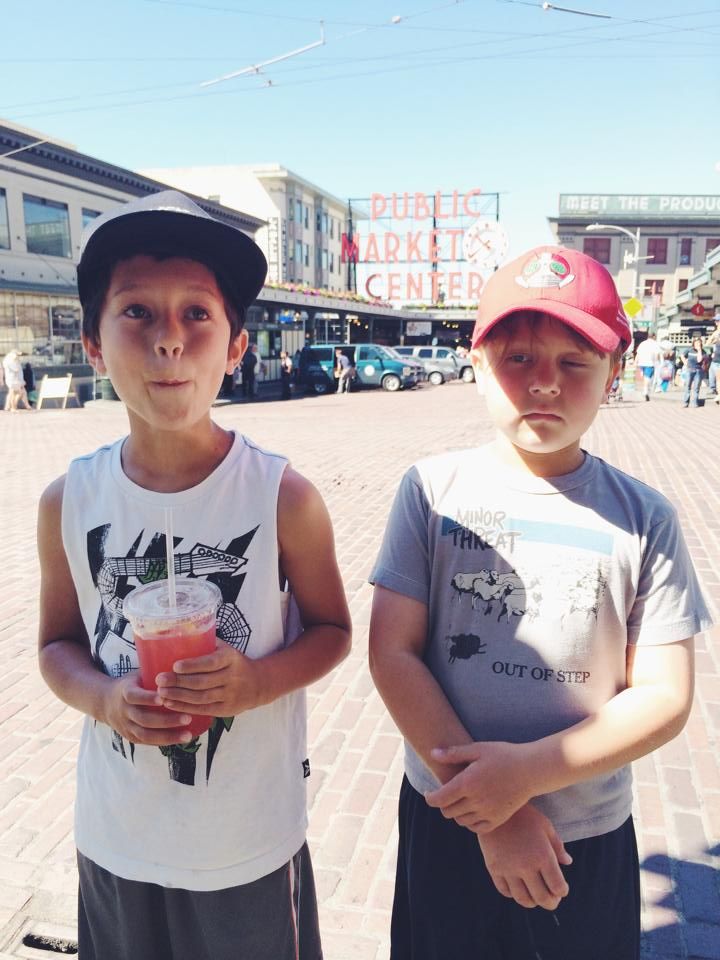 My daughter is in half day summer camp this week. So, it's just me and the boys. When its's just us we have more choices on how to spend our day. We can take our time at a museum, and actually read the placards without being rushed. We can see a movie, play video games together without interruption. It's a rare moment and I really enjoy it. The boys look forward to it as well.
We are only on Day-2 of this week and we are having a great time.
I thought the boys would enjoy a day downtown, the market and waterfront. After dropping D off at 845am this morning the boys and I left the car at Seattle Center and caught the monorail to Westlake. They were so excited to catch the monorail, its been over a year since they've rode it last and it was just so exciting for them. The quick two minute ride let us out at Westlake where we popped over to the Westlake park to let the the boys climb on the structure for awhile before starting our day.
We strolled down to the Market and checked out the goods. We were so early that many of the vendors were still setting up their booth. The boys watched the fish guys, were on the hunt for the many pigs around the market, got grossed out at the gum wall, ate some yummy giant doughnuts while ferry watching, gawked at the crazy line at the original Starbucks, watched cheese making at Beechers and we also headed to the Seattle Aquarium.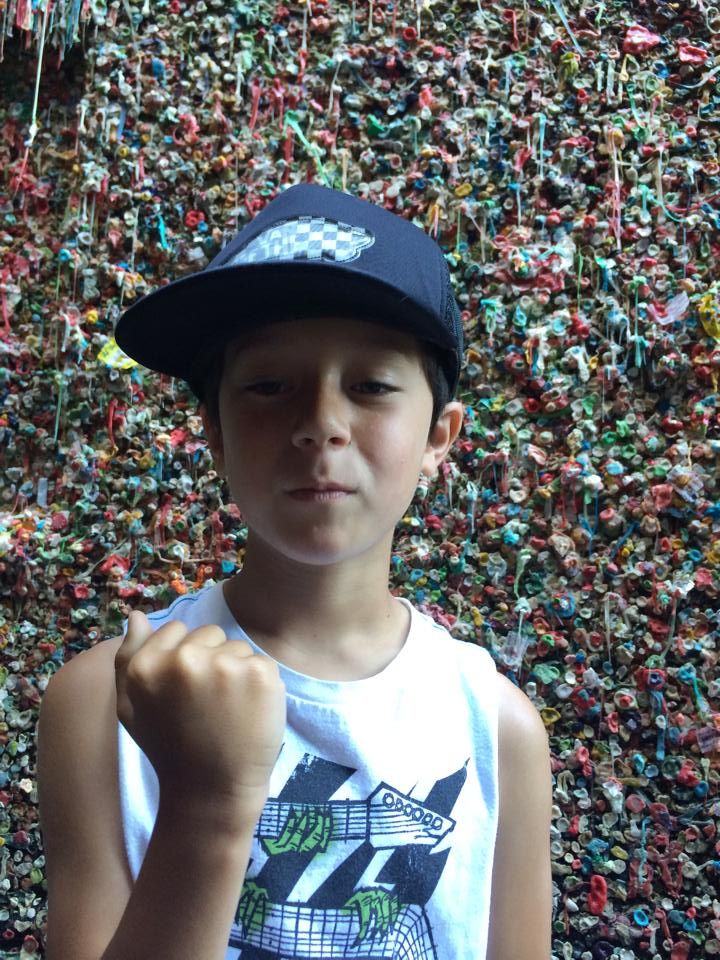 We had a great time at the aquarium and didn't have to chase after the little girl. The boys saw all they wanted to see and relaxed in the sun at the outdoor harbor seal exhibit and when we were done we took our time heading back up towards Westlake.
It was such a beautiful day and I enjoyed spending my morning with my two boys!