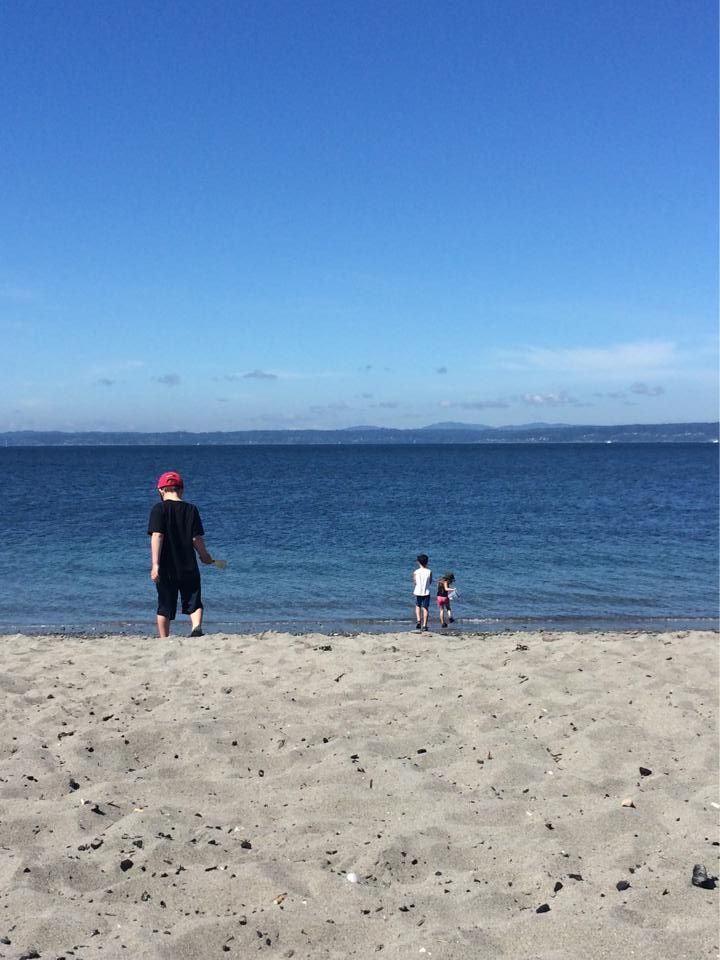 Did you know Seattle had beaches? And i'm talking straight up beach, not just rocky coastline. We do. And they are beautiful. Earlier this week I took the kids out to Golden Gardens, just next door in Ballard. We went early, maybe around 1030am, and the sun was out in all its hot glory. We brought all of our sand toys, beach blanket and sunscreen. I forgot my book but that turned out to be ok because I got to hang by the water with the kiddos.
We didn't take swimsuits because, no matter how hot the day may be the water is still cold and with shorts on the kids could still go in knee deep. They dug in the sand, scooped water up with their buckets, built volcanos, looked for rocks and had a great time!
It felt so good to kick my shoes off and bury my feet into the sand. Soaking up the sun, enjoying my kids and just being in the moment.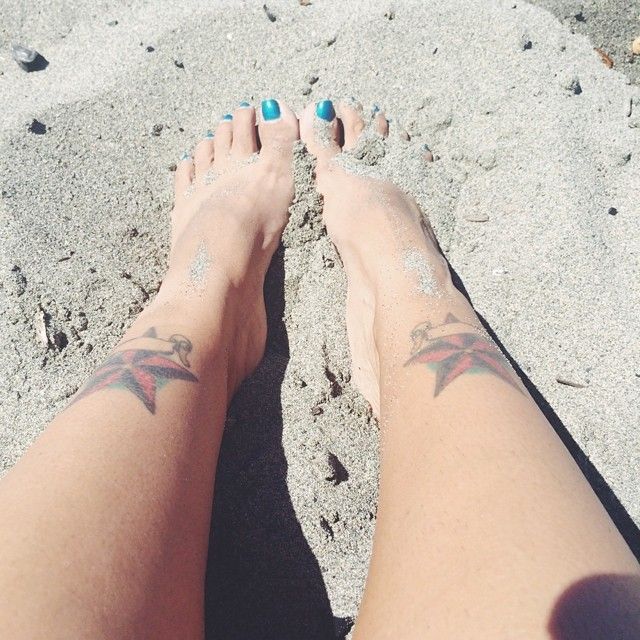 Golden Gardens is located in Ballard, there are bathrooms, a boathouse, pavilions that can be reserved for parties. Most importantly there is a fantastic playground just off the beach. Of course there is parking but if you plan on going on a sunny weekend either go early to secure a parking spot or bike there because it gets CROWDED!
My only gripe is this: the parks department allows for evening bonfires, which is fantastic! But the downside is that many of the evening park goers leave behind a lot of bottle caps in the sand. This is just not nice nor is it any fun stepping on a turned up bottle cap hidden in the sand! So people, clean up after yourselves, there are lots of kids and adults that use the beach during the day and yes, we are barefoot!