About 45-minutes East of Seattle is the beautiful town of Issaquah and Fox Hollow Farms. The family headed out to the farm on Sunday for some quality outdoor, fun family time. On this Sunday the farm was not crowded at all, the day was warm, albeit muggy, but clear and perfect for the outdoors. The farm is located off a busy highway but once on the property you don't even notice. There is a small parking lot, which is free and admission into the farm is $10 and covers most of the activities on the farm except pony rides. Once in we headed straight for the amazing creek tucked right near the entrance to the farm. The creek was clear and kids were loving it. Much of the creek is pretty shallow but there are some pockets of deeper areas that are great for floating in. We packed the kids pool noodles and floatie and they had a great time walking up the creek and allowing the current to let them float/push down. Scattered around the creek were numerous picnic tables and nearby were pony rides and lots of roosters roaming about.
The petting zoo is pretty amazing. It's a large penned in area with geese, piglets, a giant pig, a lot of bunnies in all shapes and sizes, some goats and an amazingly soft sheep. My older son fell in love so hard with the piglets and is now begging for one of his own!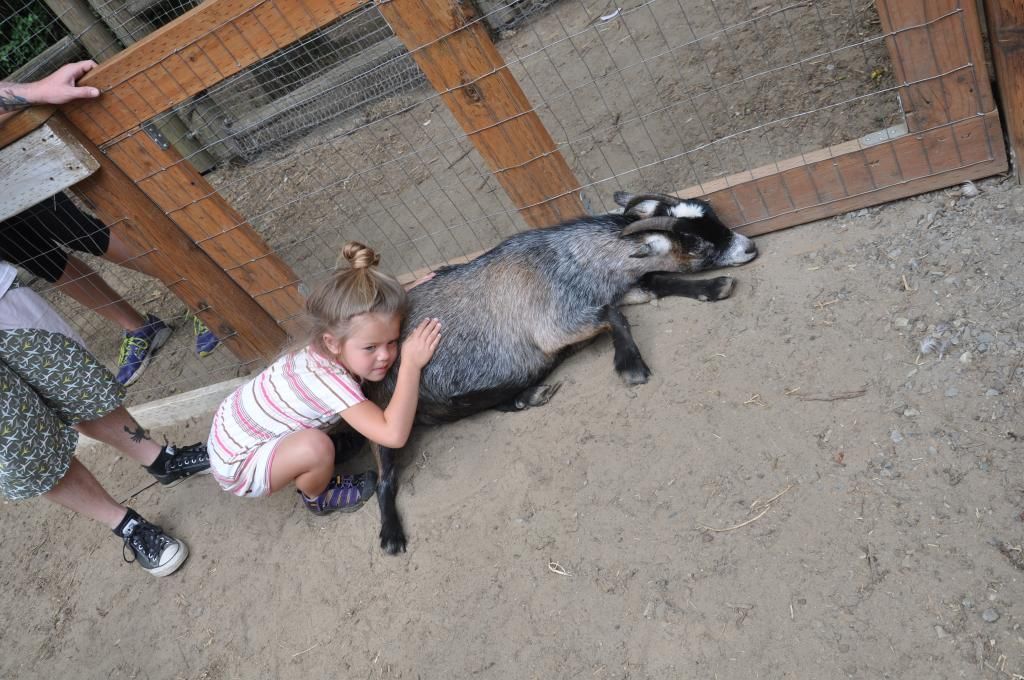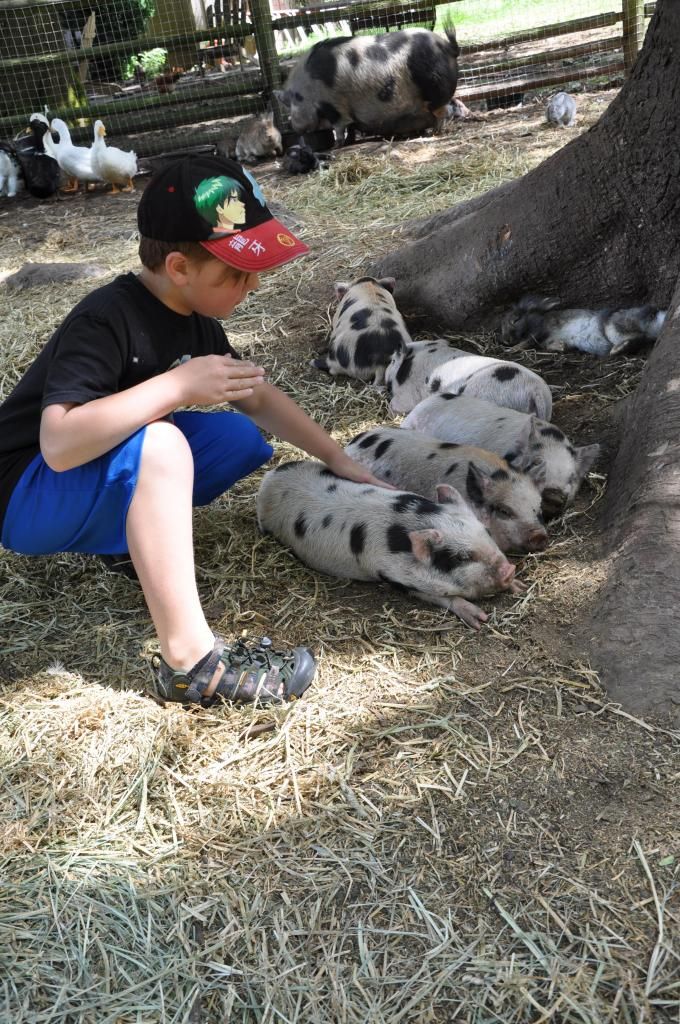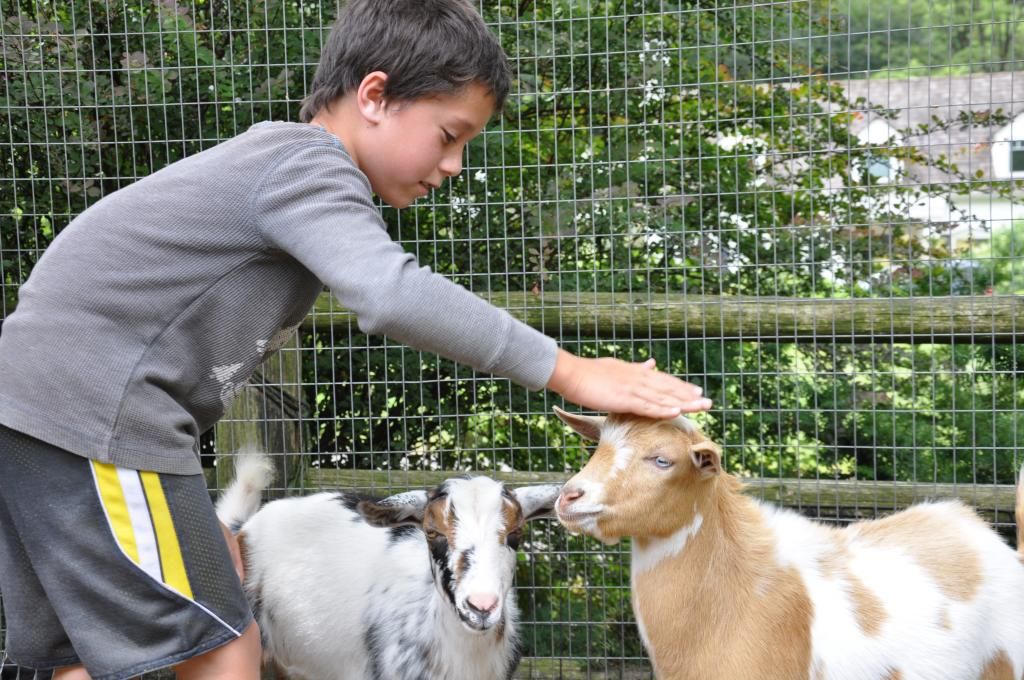 There are some great little tucked away gardens, a large penned area with more pigs, cows and roosters, and a basket ball court should you feel inclined to shoot some hoops. One of the rest areas has some fantastic patio furniture to lounge around about, have some lunch or grab a snowcone.
There's a great large barn that houses a few beautiful horses, did I mention the farm is also and equestrian center? Yes, they do and these are the horses (Just near the barn is an area for the equestrian students to practice riding and jumping). Upstairs in the barn was where the kids really let loose! There are pens of kittens, a big hay area to play in which, by the way, also has an amazing rope swing so you can swing and jump off into the hay. And one of the most awesome things I've ever seen, a corn pit! Like a ball pit but a corn kernel pit!!! Amazing!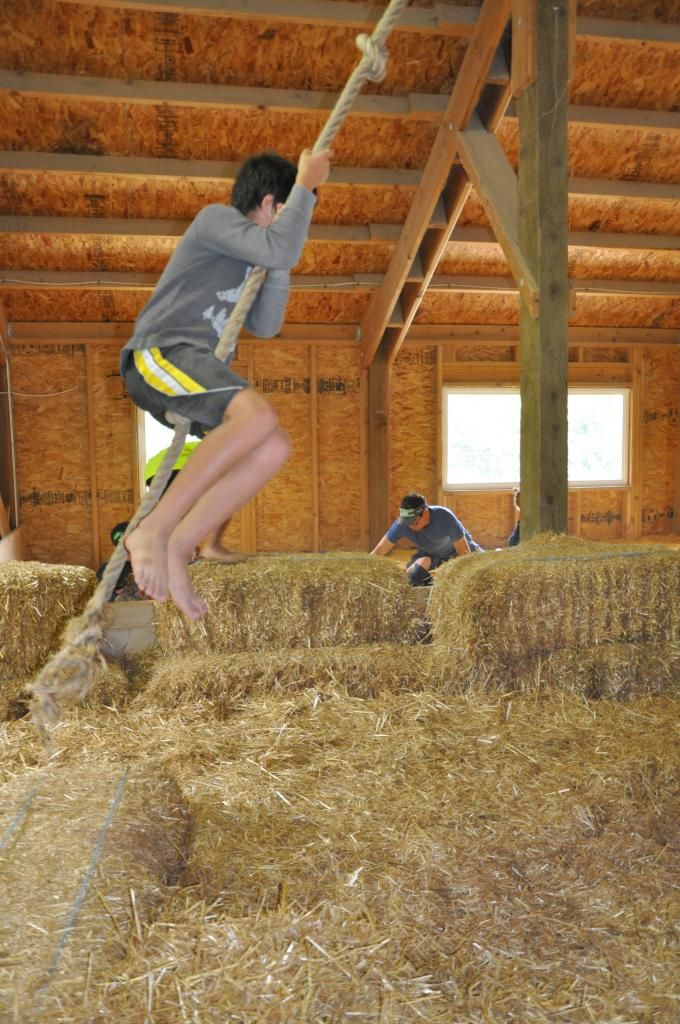 If the day wasn't so hot we would have hung out in the barn longer but it was HOT up in there!
There's an amazing area of wooden play houses, probably six in all, these were large, two story playhouses and some of them even had slides attached to them. There is outdoor bistro seating for us adults to hang out in. The kids enjoyed the little play village. One of the cool things about the play houses is if you are having a birthday party at the farm you can actually reserve one or more of the houses for your party's home base.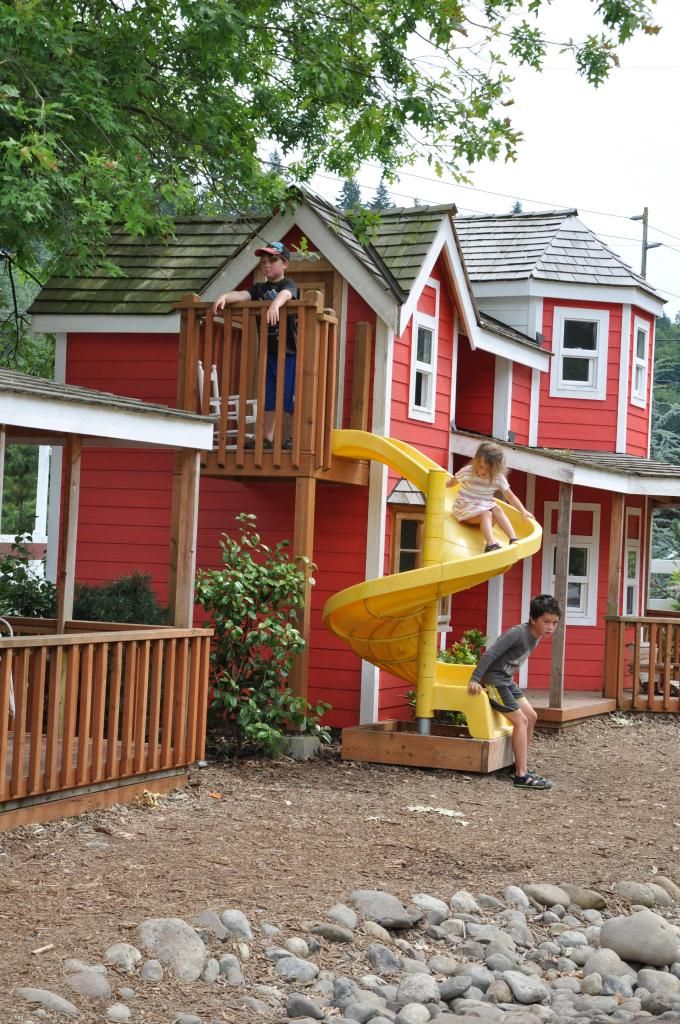 A short walk from the play village is an area filled with inflatables, which includes bounce houses and giant two story bouncy slide! In the other direction is a train ride and a cement looped track with loads of john deere giant trikes. My kids got their racing on and had a great time.
This was a fabulous day trip for the family and one we will definitely return to.
about 45-min East of Seattle
$10 Admission (covers most attractions)
Lots of picnic tables and seating areas
You can bring in your own food and drink
Perfect for birthday parties
Don't forget swim clothes and towel for your little one
Limited variety of food and drink for purchase
Fox Hollow Farm is located at:
12031 Issaquah Hobart Rd., SE
Summer Hours are 10am-4pm Wednesday - Sunday