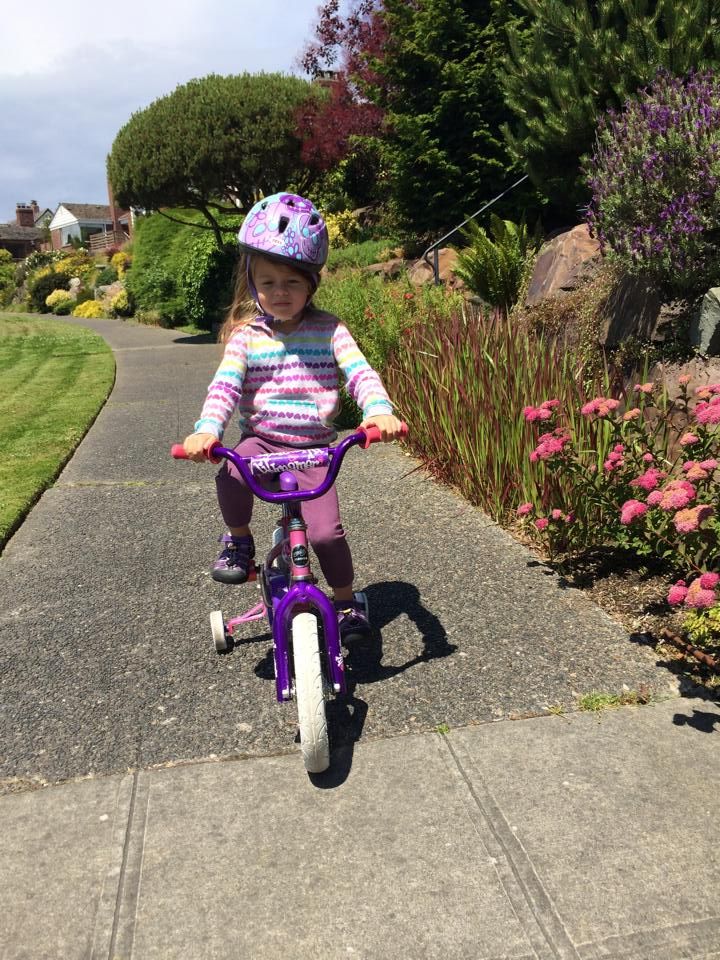 Crash is 4.5 years old and is a pro at riding her bike with training wheels. I want to take those training wheels off this summer and by August I'd love her to be riding on two wheels. Last summer my husband prematurely took the training wheels off and did the whole "hold on tight and daddy's going to push you fast. just peddle!" Well that didn't work and it made my heart drop. Seeing her going flying down the street and my husband letting her go. And Crash, well, crashing into the grass and tipping over. After a couple of runs she threw in the towel and asked for her training wheels back. She wasn't afraid to get on a bike. She got back on confidently and rode, with her training wheels.
My two son's are also on training wheels. Donx isn't big on bike riding and claims he can ride on two wheels but I have yet to see it. Big Red has been riding on one training wheel. Yes, one training wheel. The balance issue has been find he gets what you need to do to stay upright. However we recently took off the sole training wheel on his bike and like Crash I want him on two wheels by summers end. We can do it!
Everyone depends on some sort of training wheels in their life and sometimes it takes a lot of courage to take those training wheels off and sore like the eagles. I want my kids to have the confidence to sore with the eagles and I'm excited to get out there and support them so they can do it!