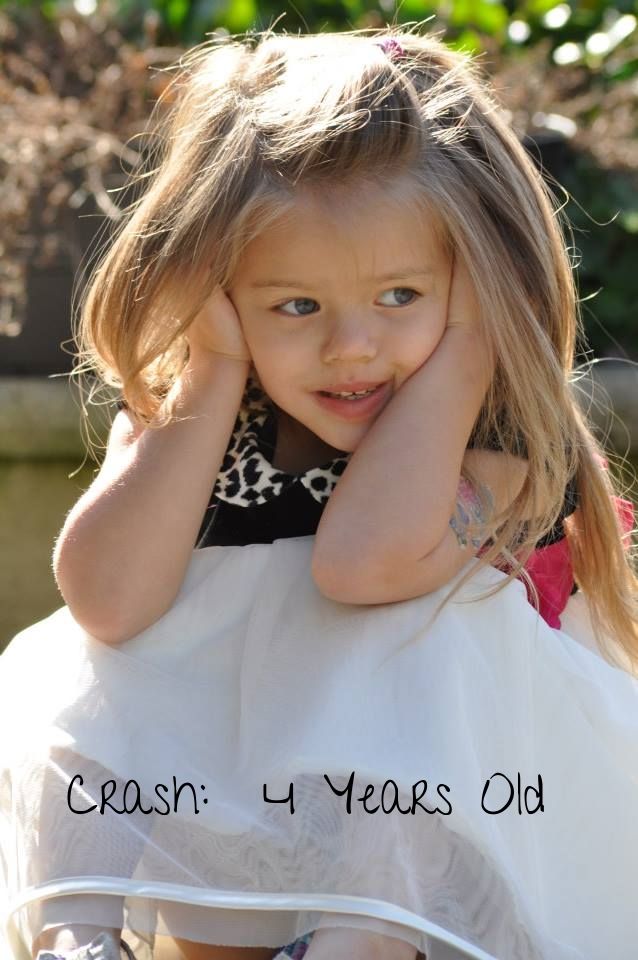 As Crash has gotten older her taste of fashion has changed. As most little kids she goes through waves of what she likes and doesn't. Nearly 2 years ago it was all about tutu's over pants. Currently it's maxi dresses. But I let her dress herself and choose whatever she wants to wear and I love what she comes up with.
It's been a while since I've done a "Kid Style" update on my little girl so this is long over due!
By far this is Crash's absolute favorite maxi dress. It has a black, knit, tank bodice and a half-lined chiffon hi-low hem. She absolutely loves how the back looks like its dragging behind her like a princess. Personally, I love the hi-low for little girls because there is less of an opportunity that Crash will step on and trip on the front hem of the dress. Crash get's lots of complements on this dress and I get it. It's a super cute maxi and very grown up and sophisticated looking for a little girl.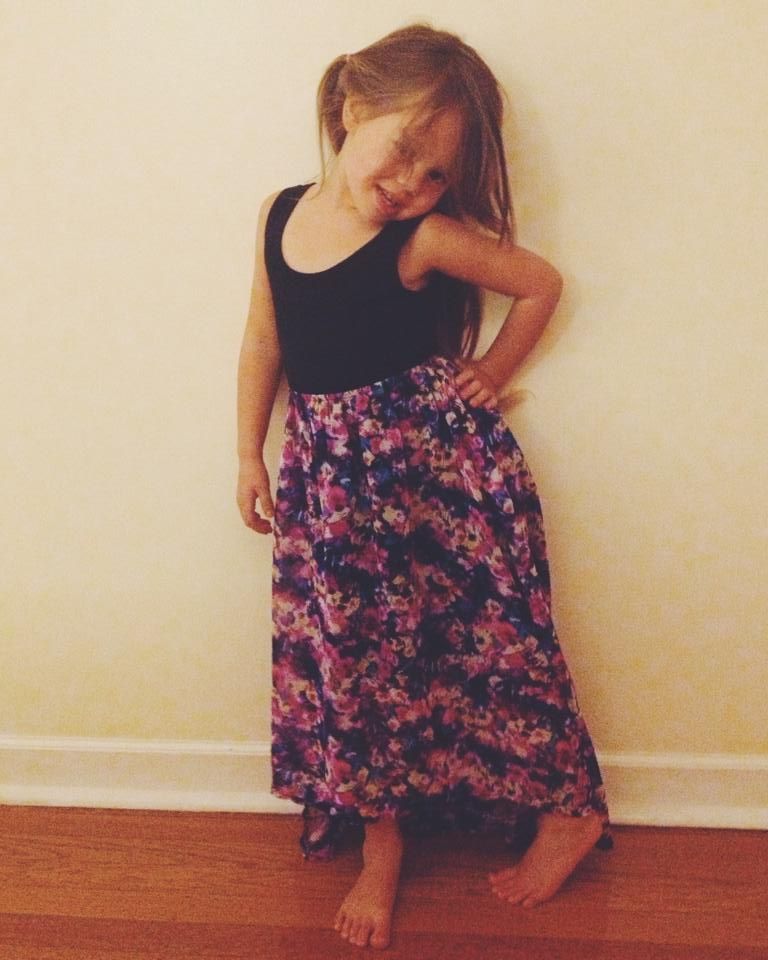 Occasionally we have days that Crash hits it out of the park with hipness and sophistication. The following outfits were days she really brought a tear to my eye because in some ways she dressed in outfits totally similar to outfits I would wear. It's amazing to see stuff like this because it shows me just how observant she really is yet she made the outfits totally her own and was proud of the looks she pulled together.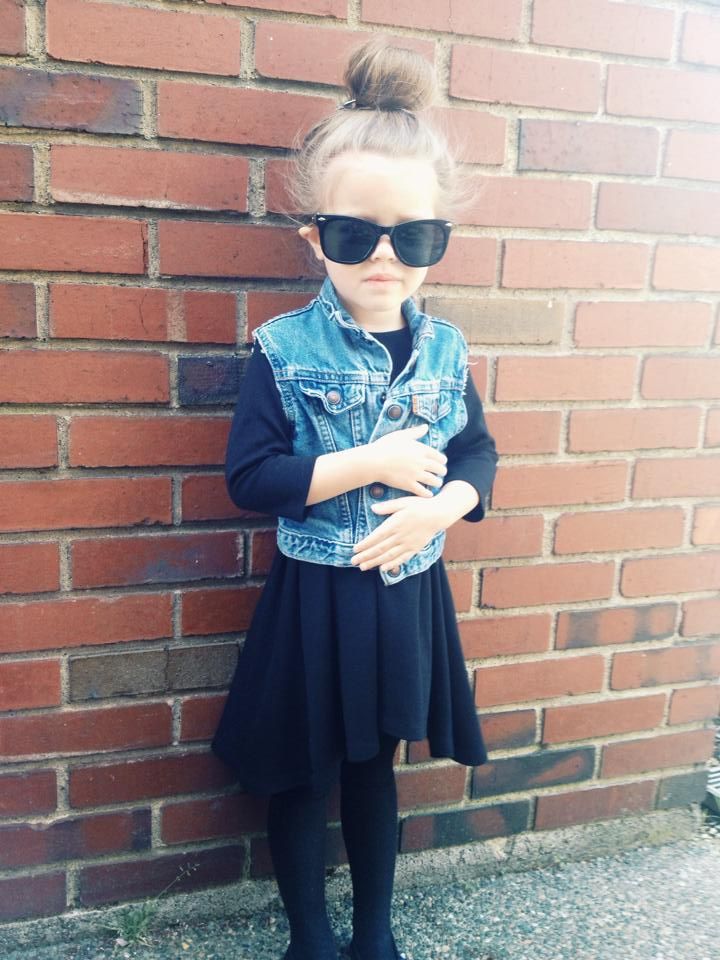 Black asymmetrical dress - H&M (no longer available)
Denim Vest -
Levis
(Old toddler size jean jacket I altered)
Denim Vest - Levis (same as above)
Black Long Sleeved Tee - Cherokee (target basic)
Striped Leggings - Target (No Longer Available)
Sometime after the holidays Crash was introduced to the sweater dress. I found a couple at JcPenney by Joe Fresh, they were a great price so I snapped them up. This one particular sweater dress really resonated with Crash. I think what she really likes isn't that its a salmon pink but because there are gold threads interspersed. She just loves the shininess of the sweater. I was worried the big, thick turtle neck would bug her but she just loves the coziness of the sweater. She doesn't feel obligated to wear it with leggings and I'm happy about that. It's nice that the sweater is big, warm and cozy and it has short sleeves so Crash does wear it sans leggings on nippy sunny days, which we do have often since we live about 2 blocks from the Puget Sound.
Straw Fedora - Target Dollar Spot
Crash's ever evolving style makes me smile. I feel its important to allow her to express herself in her own way. This is something she has complete control and complete freedom with and she has fun with it. We could all learn a lesson or two from kids. Have fun and just love what you wear and wear it for yourself!!!