I love the
living centerpiece
I made a while back. Nothing makes me smile like pots of succulents and cactus. I always know that these are the plants that I can nurture and keep alive through thick and thin. So after living with my centerpiece for awhile I thought it was time to make another succulent baby.
I went to the nursery today and picked up a few plants. a 5"-6" tall aloe vera, a 4" jade, and a few small filler succulents. I knew I wanted to make something that was really packed into the planter with nearly no empty space to be seen. I couldn't find any planters I really liked so I just went for what was cheap, which was an 8" terra cotta planter, it's not a regular tall one but rather a 6" tall planter. I knew I wasn't going to keep it terra cotta colored and that once I got home I was going to paint it.
I got home rummaged through my garage and found a can of flat black spray paint. I laid out some paper put down the pot and started spraying. I think I sprayed 2-3 coats, enough so no terra cotta was showing through anywhere.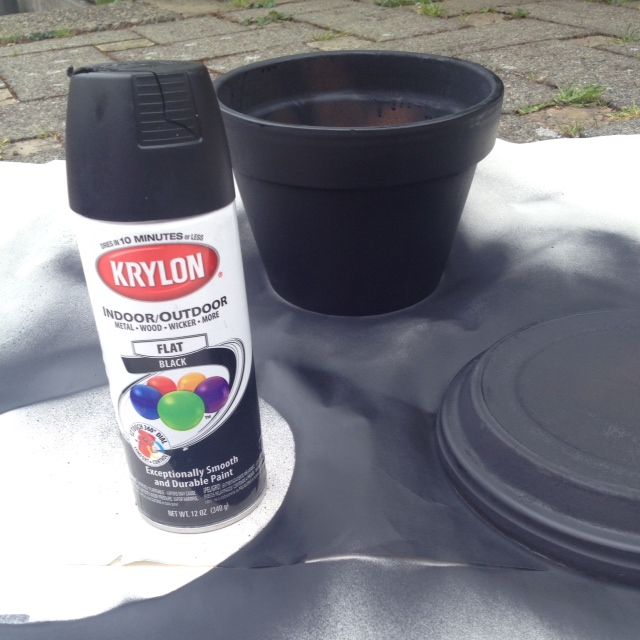 Yes, yes, yes the interior is not totally black. I only sprayed the upper, inner rim of the pot. The photo above is not even a full coat yet but I did spray about 2-3 coats so it was solid black on the inner rim. There is no need to spray below that rim since the soil and plants will be packed in.
Once dried I piled in some soil and packed the plants in to my liking. And voila it was done and I think the pot turned out fantastic!!!