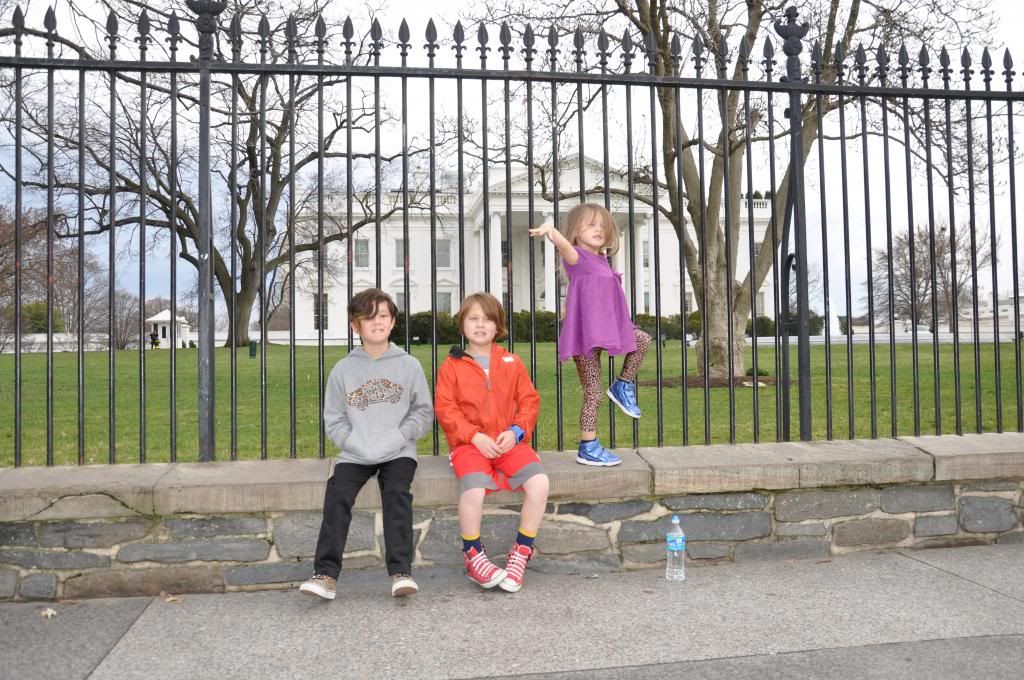 My brother-in-law lives in Washington DC and for years he has been trying to get us out there to visit. The planets aligned at sometime around Thanksgiving I found a great fare to fly from WA to WA.DC for my family of five. This was such an exciting trip for all of us, I hadn't been to DC since I was 15 or 16 years old, my husband never and my kids have only seen photos of all the monuments ad historic buildings that live in DC.
We took the kids to all the main monuments and buildings as well as a lot of Smitsonians which were great!!!! I think in about 2-years when the boys are nearly 12 and 10 we will definitely go back and the boys will have a much better understanding of some of the places we visited. We had a private Capital tour and I think much of it went over their head. They enjoyed it but I don't think they really understood some of the info our guide shared with us.
Enjoy some of what we saw.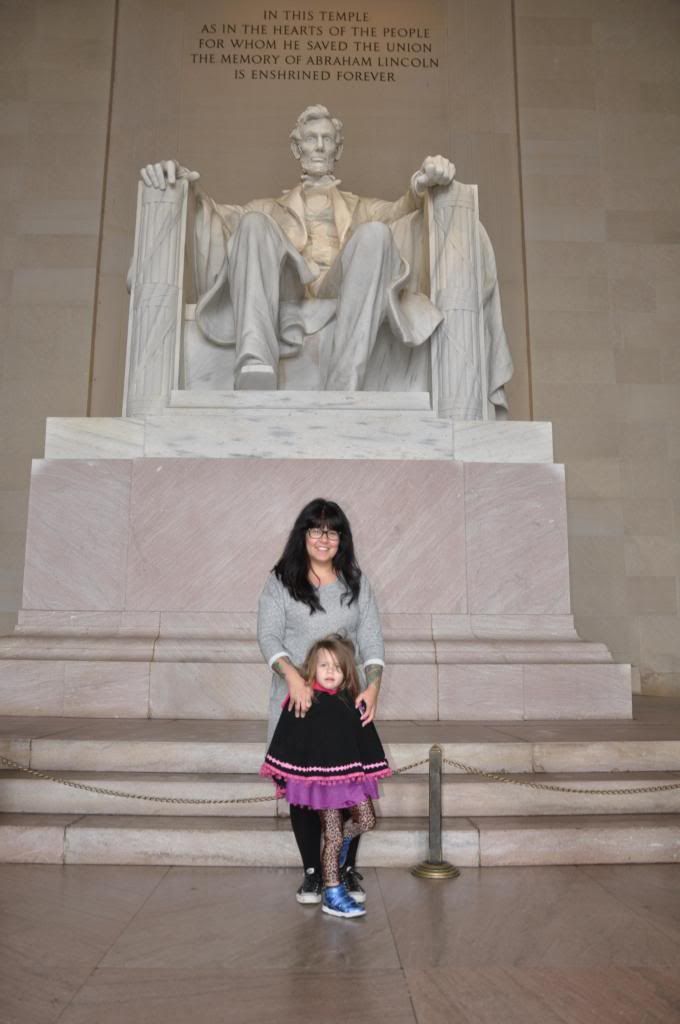 Crash & I at the Lincoln Memorial. My boys thought the bazillion stairs up to the statue was crazy but when they reached the top they were blown away by just how large Lincoln was. It is quite an amazing site.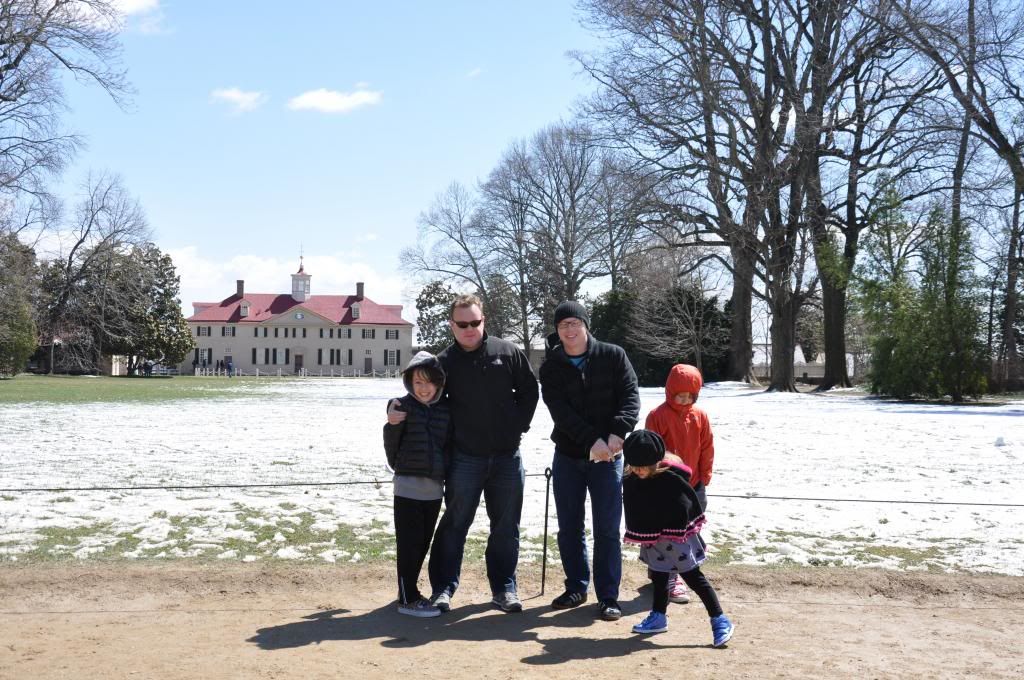 The day we went to Mount Vernon was our first full day in town and it was truly the coldest and windiest day. With the windchill it was likely in the high 20s! We were freezing but made the best of it. Mount Vernon feels historic and you feel like you really are a part of history. Knowing that this was the home and property of Mr. Washington was a lot to take in!
From the Lincoln Memorial you get a fantastic view of the Mall with the Washington Monument smack dab in the middle.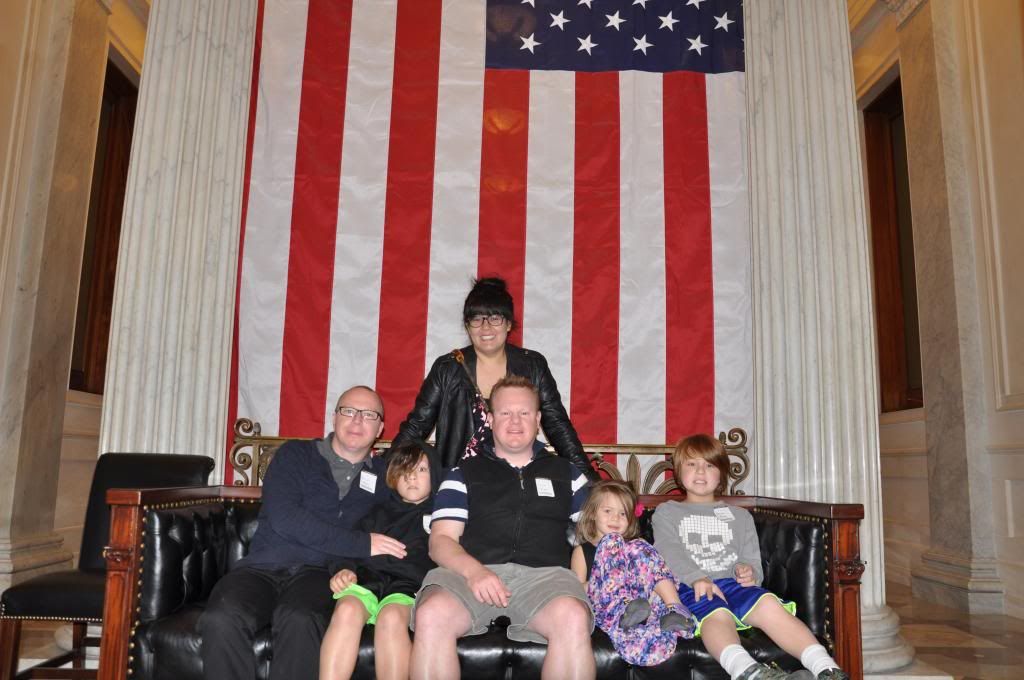 Awwwww.....Family photo inside the capital building.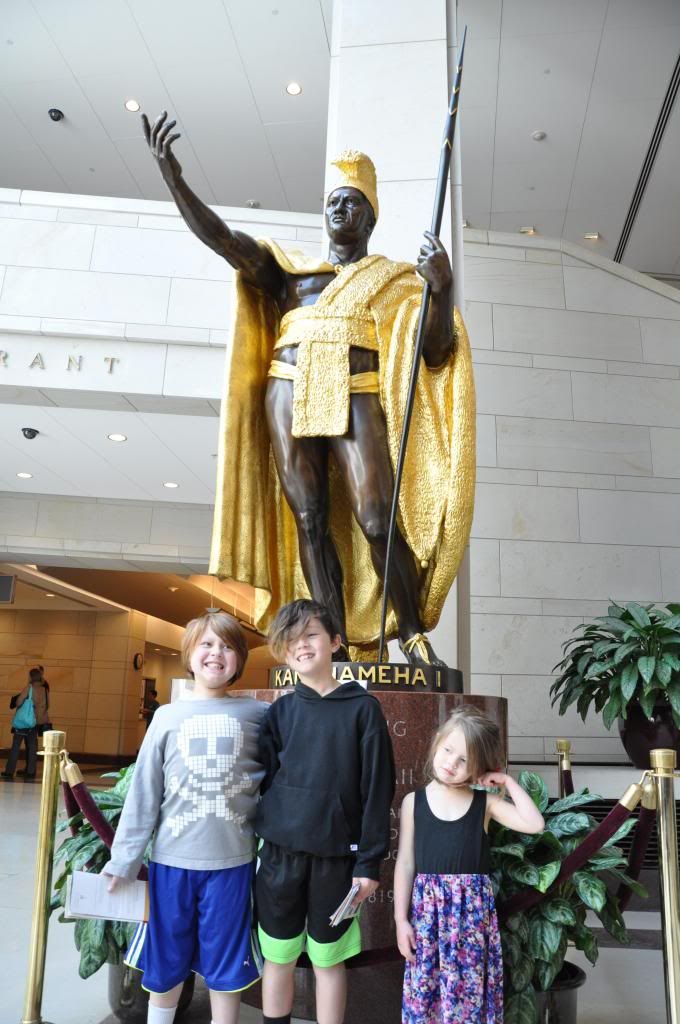 Within the capital building there is a series of statues. Nearly every state offered a statue of someone or something representing their state. Hawaii offered a statue of its very first king, King Kamehameha.