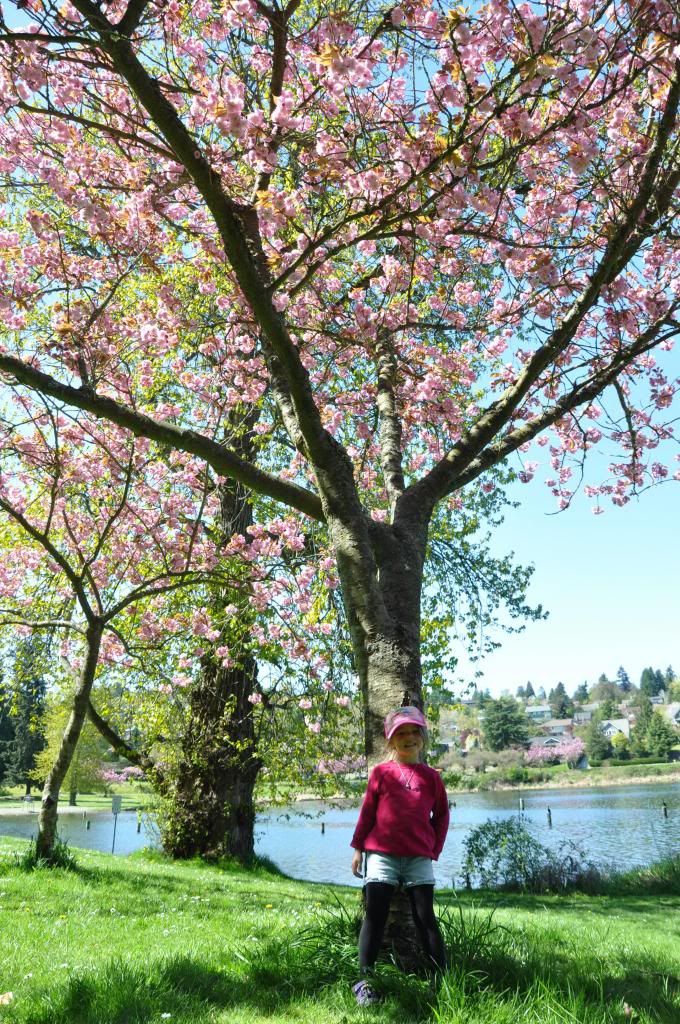 We had a beautiful weekend. Saturday was spent exploring Discovery Park (again) and Sunday was a new day for another urban adventure, this time Seward Park.
Seward Park is on a peninsula south of Downtown Seattle. It sits at the south end of Lake Washington and this park is full service! There are interior hiking trails which are totally forested, a perimeter trail around the park allowing you to take in the beautiful lake and the city views, lots of green space, covered and uncovered picnic areas, playground and a beach! There are rest room facilities which are very clean for a public park.
Our plan for the day was to get in some interior hiking, playground time, which for the boys meant going nuts with their remote control cars, a picnic lunch and some kite flying (weather permitting!). The park wasn't to crowded, we found parking at the lower lot near the clay studio and started our day. The day was beautiful and the park looked like a dream with all the cherry blossoms in bloom; the pink coupled with the bright green grass was magical.
The main interior trails are paved which is perfect for kids of all ages and should you need to use a stroller for your child. There were many leashed dogs on the trail which was fun. There are also unpaved, dirt trails that are slightly ditched out so you know where you are going but be careful since there are loose rocks and big roots that pop out here and there. This wasn't anything my 4-year old couldn't handle so these unpaved trails were totally doable for my family.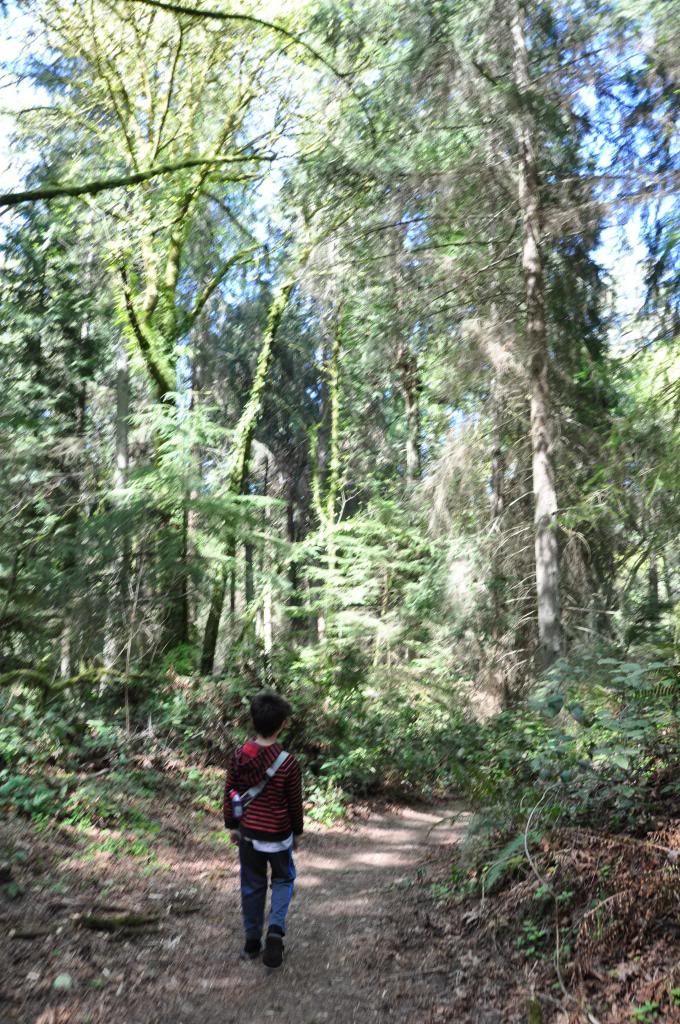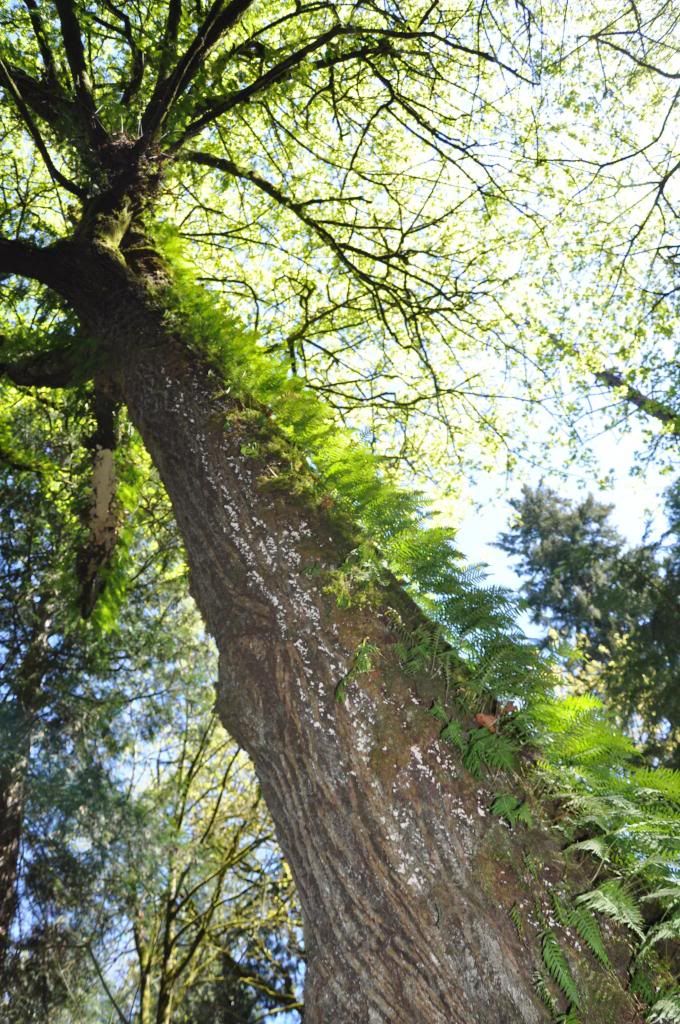 One note, the interior trails are 100% bike free and there are many posted signs saying "no bikes." This is great since there is no issue of getting run over by a bike. Sometimes I find it frustrating on shared trails when you are constantly getting bells rung at you or being told "on your left" so you get all startled and end up in the way of the bike rider. However it must also be noted that the perimeter trail of Seward Park does allow for bikes and walkers/runners so its best to stay on your right and keep your eyes and ears open for bikes.
We ended up taking a trail that let us out onto the perimeter along Lake Washington. The lake was beautiful and the pebbled shore was a nice break spot to teach the kids to skip stones.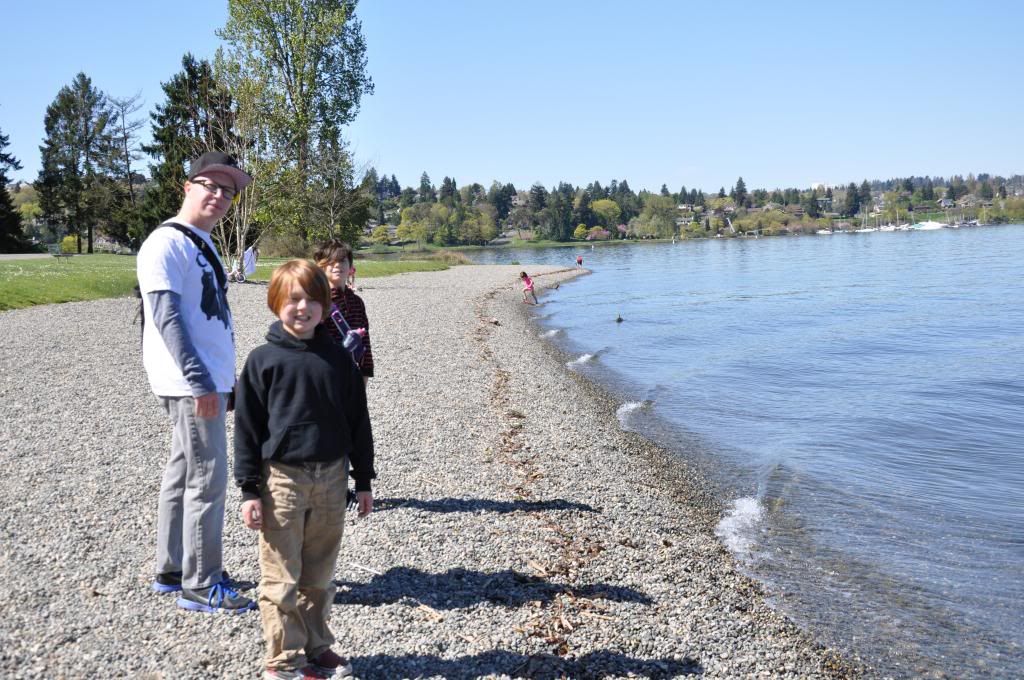 We finished our hike, probably got in about 2 miles which felt great. The kids spent about an hour on the playground then we found a spot on the big grassy lawn for lunch.
As luck would have it there was enough of a breeze out on Sunday so we were able to fly our kites. The kids were so excited!!! We were recently in Washington DC and were all set to participate in their big kite festival but it was cancelled due to crappy weather.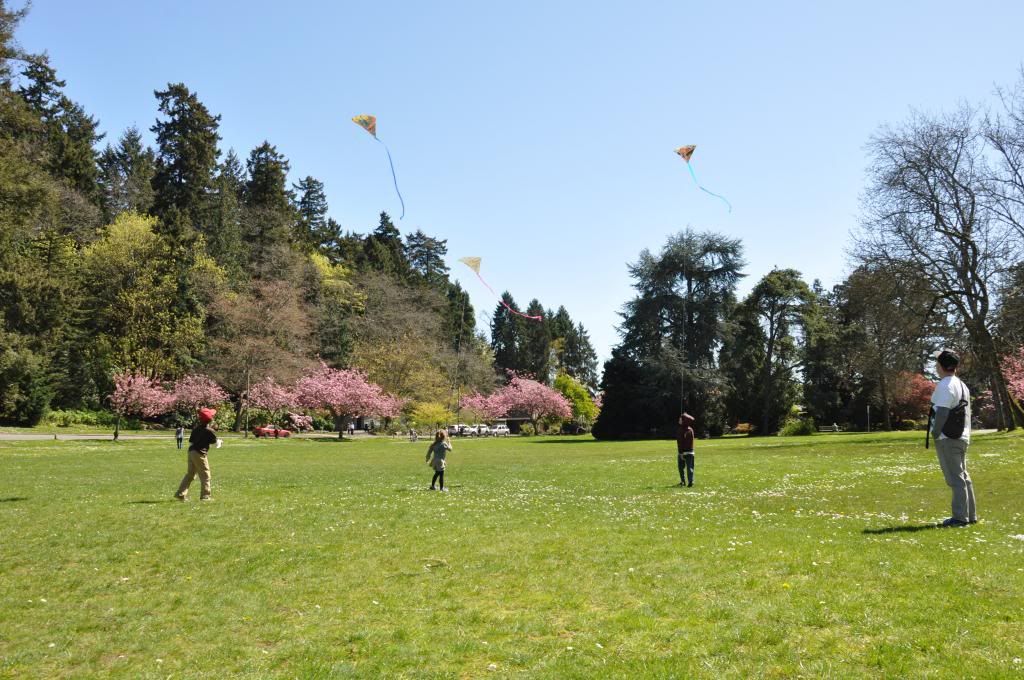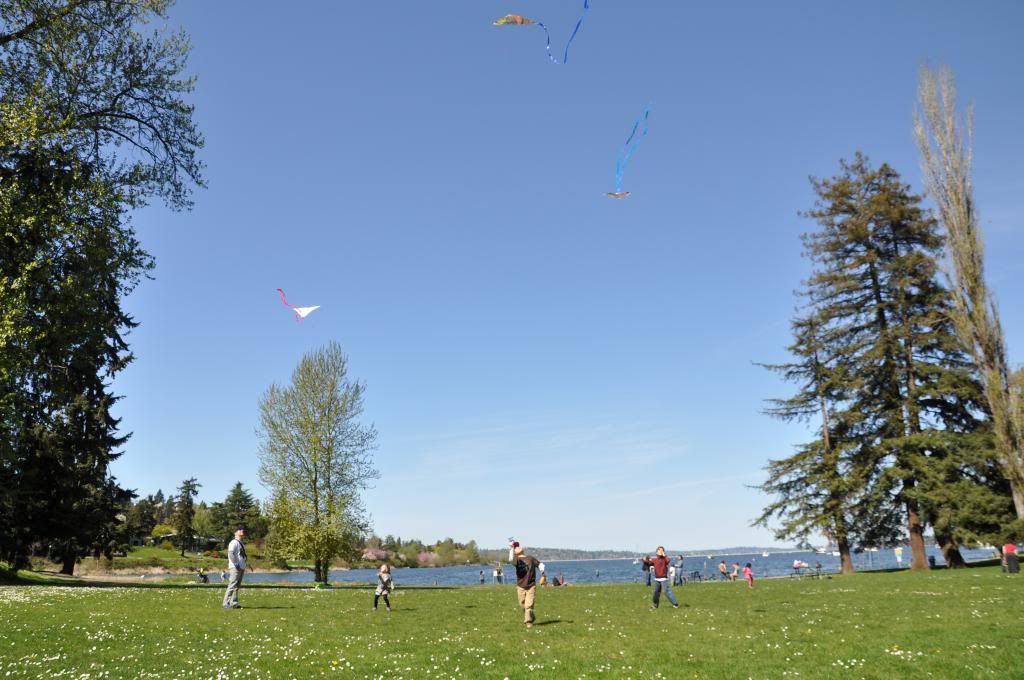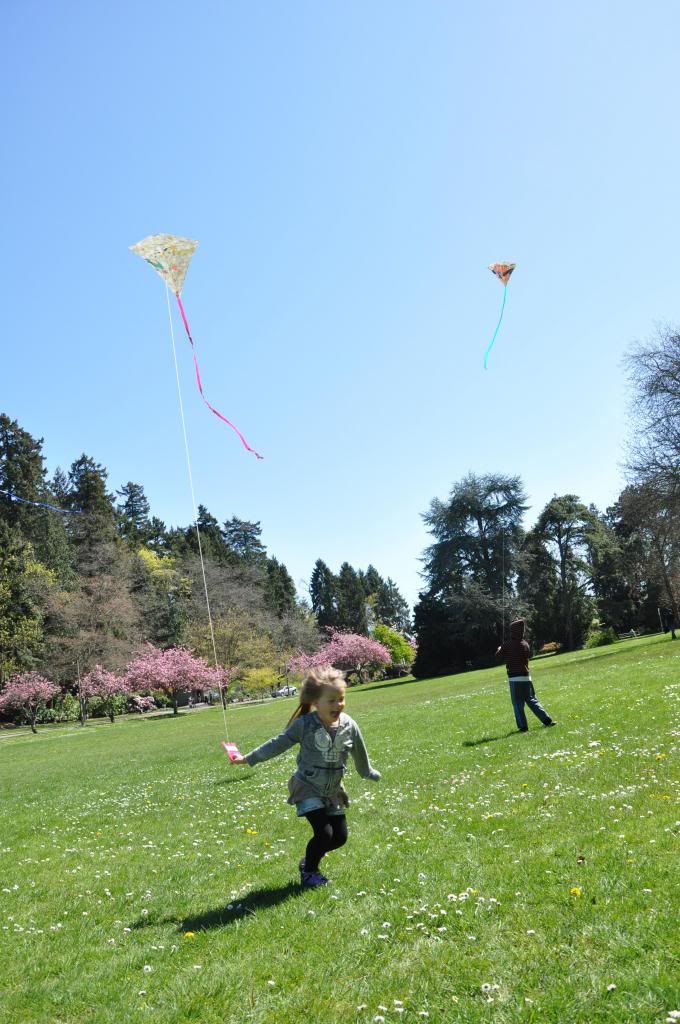 This was a perfect Sunday and I know we'll spend many sunny days at Seward Park!
*It is important to point out that there is poison oak at Seward Park and there are signs pointing it out. Much of the poison oak are in areas you may not normally be walking through since it is slightly above the perimeter trail but there is poison oak along the side of the playground. There is a sign pointing this out but please be sure to let your little ones know to stay within the playground boundary and keep away from the plants.
Seward Park is located here.