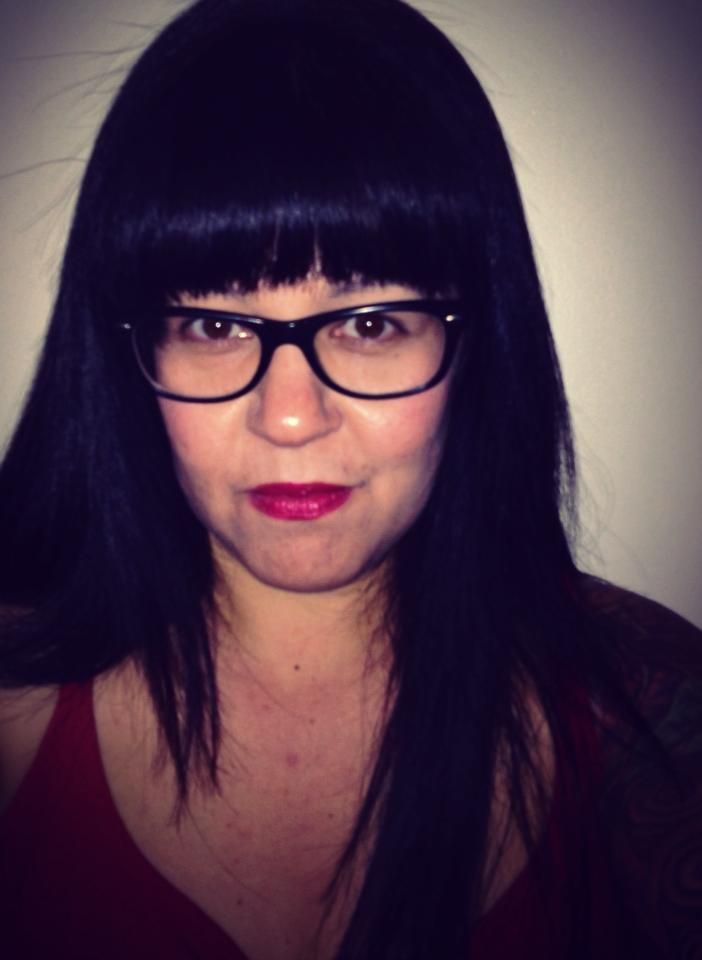 Yep that's my new haircut. Yes it may look suspiciously like my old hair but its not, it really, really is not. You see although the bangs are there and the med to long locks are still present there was so much done.
You see I hadn't cut my hair in over 2 years. Besides trimming my own bangs rather poorly during this time I had let my hair just grow and grow and it was nearly at my waist! Yes my WAIST!!! I felt like a crazy person and rarely wore my hair down. If I did, it had to be flat ironed otherwise you can bet my hair was either in a bun at the very top of my head or braided into some sort of "masterpiece." My hair is naturally wavy and with super-long, one lenghted hair it was sort of a mess, all the time unless it was in one of my two sure fire updos.
I felt like I had let myself down and just given up. One thing I NEVER wanted to do to myself, especially as a stay at home mom: give up & let myself go! I felt letting my hair get long and unruly I was standing at the edge of this potentially downward spiral.
After obsessing over Salons via Yelp! I settled on Tigerlily. They had amazing reviews and they were nearby. I called asked if they had any last minute appointments available and scheduled and appointment. I was scheduled to see Ava, her reviews were so positive and she seemed like the hair whisperer, I was actually excited to see her.
I imagined i'd cut my hair to just above boob length with lots of layers (something i've never done) and thinning out my obscenely thick and wavy hair. When I met with Ava I explained this to her and she actually suggested I don't cut it as short as I originally wanted, so maybe instead of cutting off 7 inches I cut off 5. I understood her reasoning why and she even offered to cut it shorter if after a couple of days I felt as if it were still to long. I retrimmed, my completely over grown bangs and my god the layers!!!!!
I understand why I was never crazy about my natural waves - it was the lack of layers. Having my hair all one length for most of my life I didn't know waves could be tamed because mine were always jumbled and knotty and realy, just made my hair look big and crazy. With these layers they totally work with the natural flow of my hair. I can let my hair air dry and know that when it dries my waves will curl and flow together, effortlessly tamed. I look at my hair now and think 'wow, this is what people try to accomplish when they say they want that just rolled out of bed look.' I actually like my waves now and since I got my haircut I've only flat ironed/blew out my hair twice. The first time when I got my hair cut and the second, when I got back from hawaii. Instead I've been sporting wash and wear hair, only blowing out my bangs (which need to be trimmed!).
I can't say how much I love my hair and how awesome a job Ava did with my haircut. If you are in Seattle and are looking for a new stylist I cannot recommend Ava enough. She is knowledgeable, friendly and so welcoming. Tigerlily is located right in Interbay just north of the Whole Foods.
Tigerlily
2241 15th Ave W
Seattle WA 98119
Phone:
206.420.4792
Hours
Tuesday: 10am - 4pm
Wednesday: 10am - 8pm
Thursday: 10am - 4pm
Friday: 10am - 8pm
Saturday: 10am - 4pm