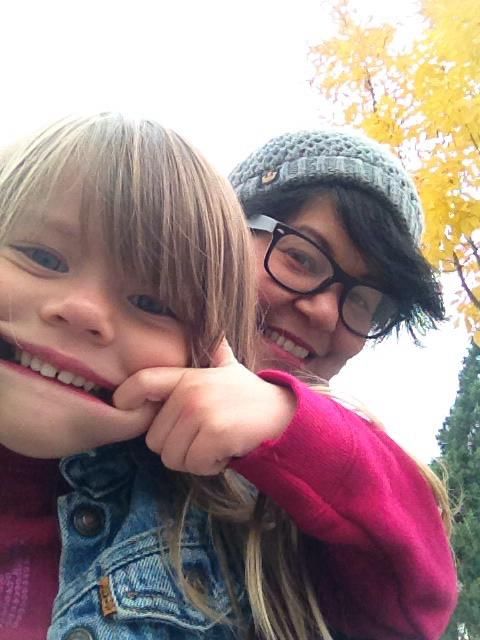 Since the start of the new school year I feel like my life picked up speed. One would think after spending an entire summer with the kids home much of the time that back to school would be like a vacation. Yeah, I thought so to but its so not the case. With half-day preschool, after school activities and every day life type of errands I feel like things are much more hectic then I imagined them to be. Oh, the life of a stay at home mom.
I'm not complaining because I do enjoy being busy it keeps me on track. After a summer of just hanging out and enjoying Seattle it feels good to have my home duties back on track, knowing where my kids are and when they will be home and being able to make time for me. I thrive with an organized day, left to my own devices I'd probably get all lazy and watch far more TV then I can imagine. And yes, every once in awhile I do lay around and watch lots of TV.
Here we are in the middle of October. Fall is most beautiful in the Pacific Northwest. Seattle is looking exceptionally lovely now. Beautiful and bright reds, oranges and gold in the trees, foggy mornings, ginormous leaf piles, chill in the air allowing us to bundle up in sweaters and jackets. I love it! Until I moved to the Pacific Northwest fall didn't register much with me, remember I lived in LA and it was the same-o-same-o every day. But this time of year is done so right in the great PNW!
Let's see....what else....
My oldest, Big Red, started Kumon this summer to get some extra help with Math. He struggled last school year and Kumon has been great with helping him with the basic math facts that will carry on through most of his math learnings at school. With Kumon's help he is much more confident with numbers, with both his Kumon homework and his school math homework (which are totally different from one another, in case you are wondering).

Some buddies, whom T and I both worked with in the past, moved to Washington over the summer. It's been so awesome having them here. They have a little girl Crash's age and they got on immediately. As for J&J we jived ASAP and I simply love having them here. It's a funny thing, when a close, fast and awesome friendship is made so quickly and its an easy friendship, something I feel I haven't had in a long time!

My lap top died almost a month ago. I lost everything on it (ugh!!!!!) but am not dwelling on it, lest I have an anxiety attack. T had an extra Macbook Pro he no longer used so here I am, back to doing what I do.

Only one of my sons played soccer this Fall. AMEN! With just one kid we had 3 soccer commitments/week. This is the final week, Thursday is the last practice and Saturday is the last game. Then is the World Cup for Donx's division and team pizza party. The kids are bugging me for some winter sports but I'd like a break from driving them around! Putting my laziness aside I've been researching some winter sports. if you are in the Seattle area, specifically Ballard, Queen Anne, Magnolia maybe even Downtown and have any tips on winter sports let me know.

Crash is doing gymnastics 4x a week and is still loving it. She went from 2x to 4x and she is still a crazy ball of energy.

I'm still committed to my priorities and am making sure I work out 4-5 times per week. I feel 110% better then I ever have. This isn't just due to exercise but diet as well.

I bought a NutriBullet and I LOVE IT! Seriously i'll need to do a separate post about his sometime soon.

After a year of putting it on the back burner I'm sewing again. I've made my daughter a bunch of fun dress up and every day outfits. I love how and have missed, how relaxing sewing is for me.

My menu planning has allowed me to create a freezer full of meals. This is the second week i'm not having to cook and am just pulling something from the freezer, reheat and cook up a couple of sides and we're good to go. This is seriously one of the best things I've done for creating ease in the home life.

My usual babysitter has returned from a long out of the country trip and I really need to plan out a regular schedule with her. My husband has also identified 2 back ups, one who lives 3 houses over. We need to give the back ups some short test drives so we don't always have to call in my usual sitter for quick trips to the village for happy hour or just an hour or two of couple time.

Fall TV. I enjoying a few new shows this season: Master Chef Junior, Black List, The Originals and I have saved but haven't watched yet is Reign.
I'm super happy to have a working laptop again I feel like I have so much to say and just need to organize my thoughts. I'm back!