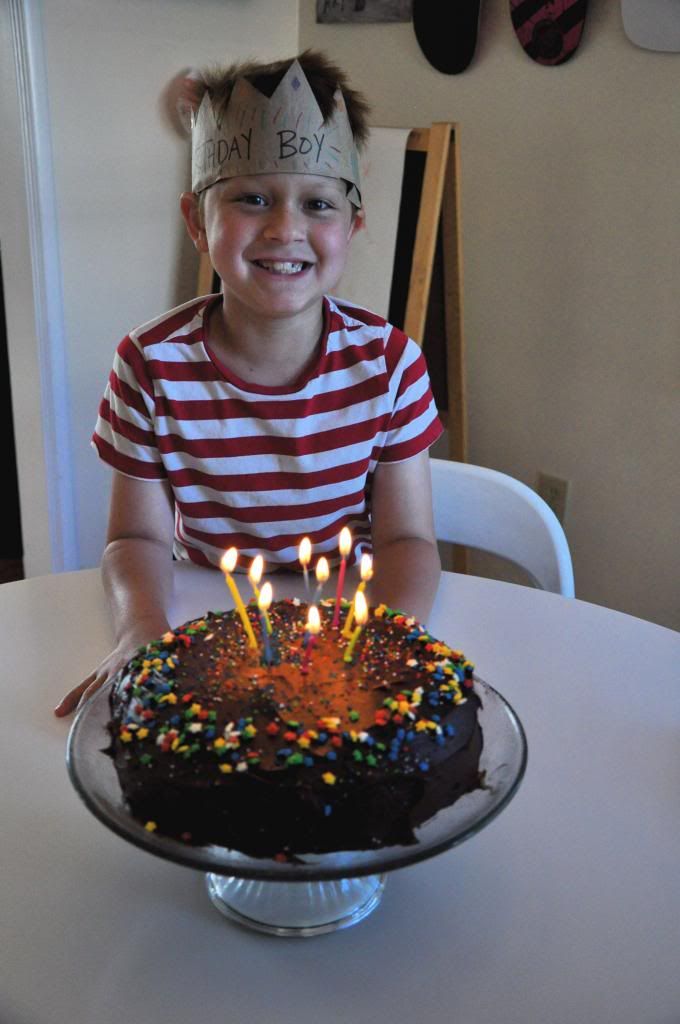 My oldest, Big Red, turned 9 yesterday. He's been counting down to his birthday since early June. We had a low key birthday day with just our immediate family. He'll be having a birthday party with friends and reptiles next month.
The eve of his birthday, once Big Red was sound asleep I did some decorating. I hung streamers in doorways, drapped a bunch of streamers and balloons from our chandelier and had a bunch of balloons dancing around the house. I also drew out a big birthday sign for the little man. The next morning he awake to the birthday goodness and was so happy. I made his favorite breakfast of extra vanillay french toast on brioche. He originally wanted breakfast in bed but was awake and waiting at the table so I didn't have the opportunity to have him eat all snuggled in bed. We did birthday presents and he was super stoked on all his gifts.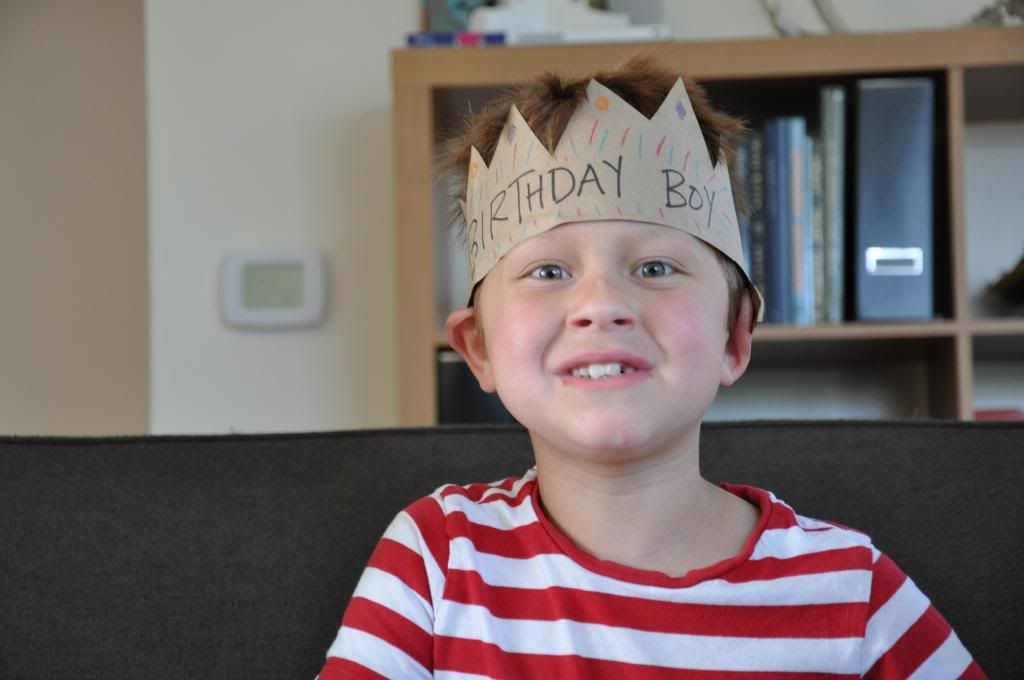 Big Red received some items he had been wanting for so long:
Lego Minecraft
Minecraft stuff
A new Myth-o-mania book for his collection
New shoes
Triops with tank
Lucky Boy!
We were planning on taking him for Dim Sum for lunch but on a whim he changed his mind and wanted Hawaiian food. So off to Bobby's in Lynwood, WA. Holy hell is that place good!!! The kids ate like there was no tomorrow. Big Red had two bowls of Saimin!! T and I were floored by the kids ferocious appetites.
We had the car loaded up so after lunch we spent the afternoon at Richmond Saltwater Beach Park. As usual the water was cold, but the kids are used to that and are happy filling their buckets with water and digging holes. There was a great playground at the beach park so once they were done with the sand they spent a nice amount of time playing at the playground. The sun was pretty powerful that day so when it was time to leave nobody put up a fight.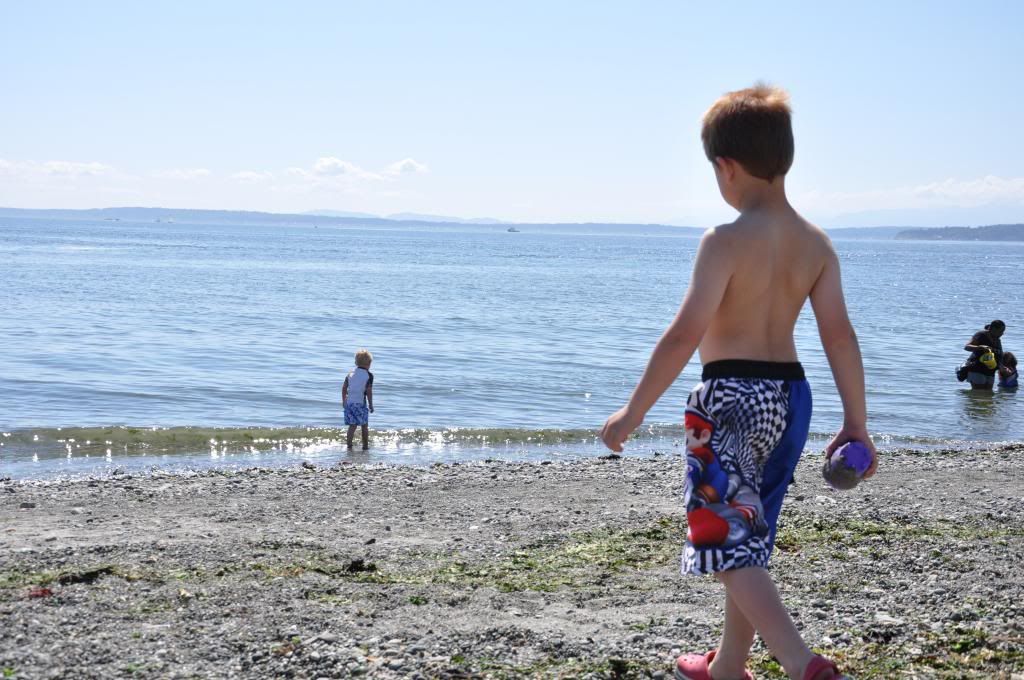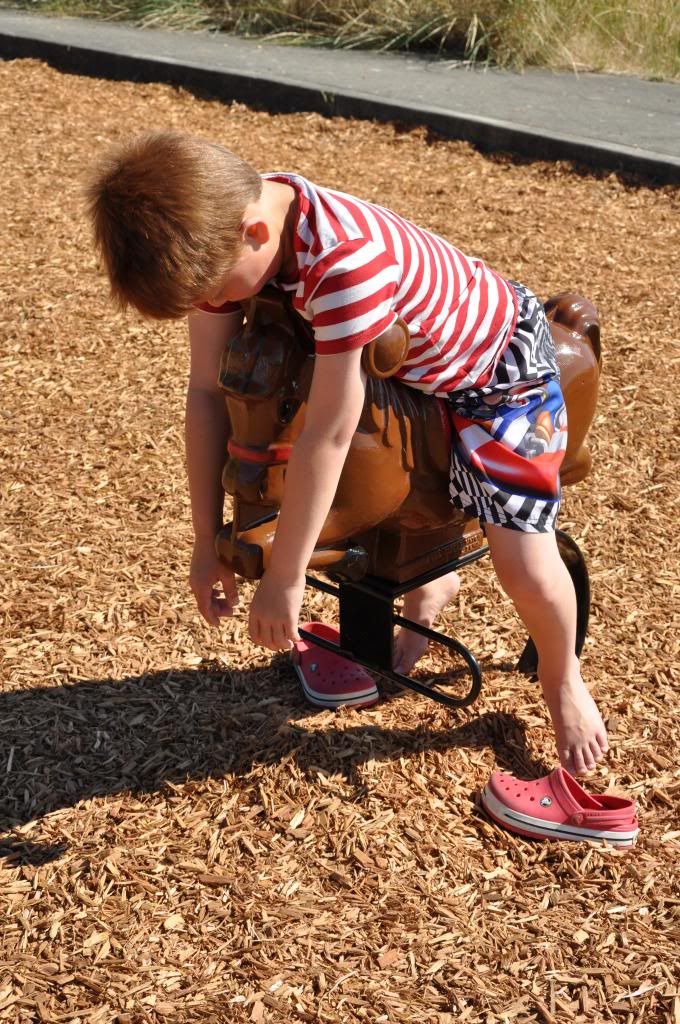 All in all Big Red had a fun day! As for me, i'm beyond myself that my oldest is now 9-years old. It doesn't feel like that much time has flown by but it has and it flew by so fast. All those times family and strangers told me to take it all in because its going to go by fast, I didn't want to believe it but they were all so right. Seeing my little boy blossom into a kid has been tiring and stressful and fun and a growth period for me as much as for him but its been worth it. This is my first child. I had him au natural and he is the one thing that has happened to me that changed my life forever. Happy Birthday big guy, I love you infinity!