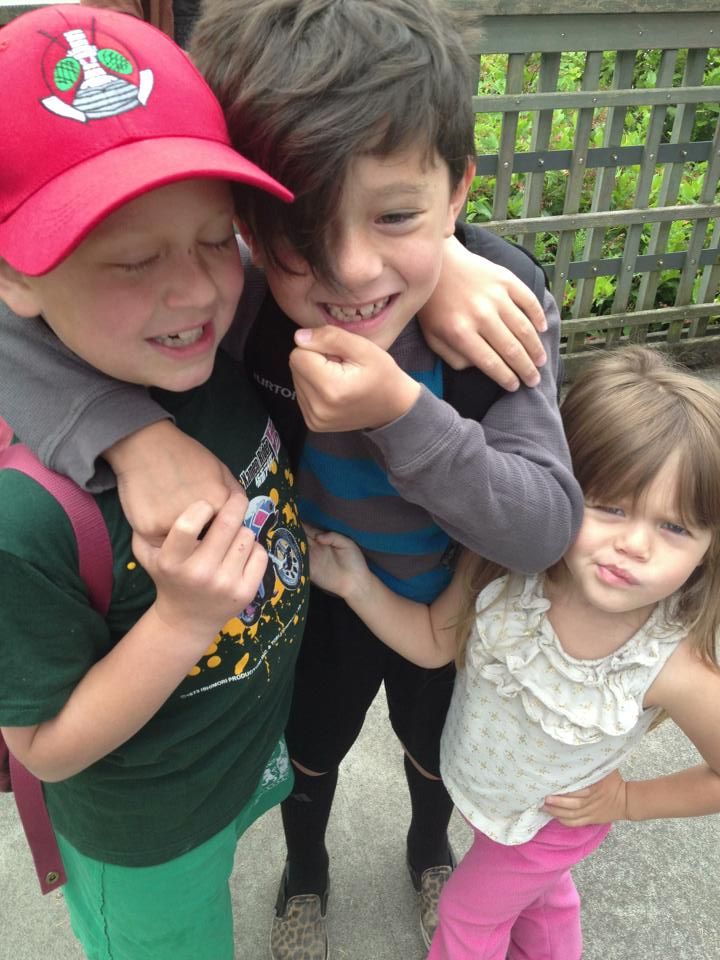 Summer is officially here. The boys ended their school year on June 14th, a little over a week ago. As in past summers they are enrolled in various camps but this summer is the lightest their calendars have been in years. I had a hard time finding camps for the kids this year. I had the PDX summer camp circuit down but this is our first summer in SEA and I was and am not familiar with all of the cities offerings. This year will be our trial summer and we will learn and fine tune for next year.
The boys immediately started camp the Monday after the last day of school. I had them enrolled in the Woodland Park Zoo Zooper Camp. I crossed my fingers that they would NOT be in the same group (and individually the boys hoped for the same) and we were lucky enough to have the dream become real. They had a fantastic time and asked if I could sign them up for another session before summers end. This week little Crash started zoo camp as will in the Kinder Camp program. She's loving the program and I love hearing all about her day at camp. She talks about the animals enthusiastically and loves telling me about all she does with her friends. It's been a year since she's been in a classroom environment so I'm sure she is loving the socialization!
Big Red is in a new camp this week. I enrolled him pretty last minute even though we had been planning him attending for about a month. I had some logistical issues this week with both camps starting at the same time but in completely different driving directions. Luckily I was able to employ my sitter to be Big Red's morning driver. Armed with instructions and a house key she's been a major help this week. But back to the camp. Big Red is having a blast in a Norse Gods camp at the Nordic Heritage Museum. Big Red is a big Norse & Greek Mythology Nerd and did not hesitate in telling me that this camp was an absolute YES. I was actually beginning to worry about the camp filling up but I really had no choice because I had to wait for my sitter to confirm her schedule. So far so good with the camp. He is truly enjoying it and its filled with the retelling of myths and projects based around these myths. At the end of the week they will be having an art show of all their projects along with an ice cream social. I haven't peeked at anything he's made so far so it will be fun to view the unveiling of it all on Friday.
Big Red's third camp happens next week at the Pacific Science Center. He's enrolled in a Robotics class. I believe this will be his second summer taking a robotics class. Like last year, its based around Lego Mindstorms so hopefully he'll have a little leg up and will be able to really bury himself in all the cool projects I'm sure he'll get to work on. Later in the summer both Big Red and Donx will be attending a Candyology camp at Pacific Science Center. When I read them the description, which was basically the science of candy and actually recreating candies in a more scientific manner they were all over it!
The boys will also be taking an art class together. I try to enroll them in some sort of art program every summer as well as during the school year. This summers class is a mixed media class and the boys will be lucky enough to do some drawing, painting, clay and sculpture. So fun for them.
As per usual Donx will be getting in some skating time at Seattle Center. He's been doing so well this year with his skating and I want him to get out and have more fun doing it this summer. Donx will be starting soccer in August and has asked for me to find him one more sports camp.
I also plan to employ my sitter on a part time Mommy Helper status so she can help with the kids and maybe even do things 1 on 1 with Crash so I can take the boys to the movies or to places that I can't normally because taking Crash would be to much of a headache.
So this is much lighter then previous years. If I come across a great camp and there's openings and the kids have the time I may enroll the boys. But they really want to spend this summer just hanging out, playing with their friends, both boys are excited to participate in our library's summer reading challenge, and just relaxing! I don't blame them. Laying about in the sun sounds fantastic!
More then anything I want my kids summer to be fun and memorable. I have a list of things I want to do with the kids and we all look forward to the "summer list." This years list isn't as robust as usual but I'm confident we will be able to accomplish most of it. We have a bunch of crafts, at home activities, cooking, baking and just old fashion fun.
Summer we are ready to grab you by the horns!!!!!