As much as I wanted to put off spring cleaning I buckled up and dove straight into my son's room. You see about 3 months ago we moved Big Red out of the room he shared with his brother and into his own room, which was our guest room. It was working out pretty good and the boys really enjoyed having their own private space. However two things happened, Big Red realized the guest room was about half the size of his brothers room and I think he was getting lonely having his own room. The timing was perfect. Big Red wanted back into his old room, we were leading into guest season and it was time for spring cleaning.
One day last week while my husband was out of town and the boys were at school and I had enough ammo to keep Crash busy so I could go into full on OCD cleaning mode I jumped right into cleaning the boys shared room (prior to moving Big Red back in.) You still with me? I got everything off the floor and did a preliminary vacuum. I then started moving furniture away from the walls and lugged my step ladder in. With my home made vinegar cleaner in hand I started cleaning windows and walls, top to bottom. It's amazing all the little bits of grimey hand prints, dirt and pencil marks you come across when you are that close to your kids wall. I scrubbed the sh*t out of those walls and baseboards! I dusted shelves, toys, knick knacks and books. I moved things around and finally got rid of a constantly shedding carpet and most importantly I purged a ton of toys (some broken and some they just didn't care about anymore. I then moved some furniture around and vacuumed again! Since Big Red was moving back in I wanted the room to feel new and fresh and not like he was just moving into his brothers room. We brought up painting the room for the boys and they were super stoked on that idea. Since we didn't have the paint already picked out I knew that we were going to be moving some, just moved, furniture again so we can paint a couple of walls.
We were only planning on painting two of the four walls in the room and of course the boys couldn't agree on a color. I would have loved to make the decision for them but it's their room and they can live in whatever color(s) that may be. In our case Big Red chose a very bright lime green and Donk chose purple! Lime & Purple! It's crazy colorful but they like it. They love that they chose the colors. Everything is now back in order and the boys are happy to be in the room together.
That being said, since Big Red moved out of the guest room I did all that stuff up there to the guest room and its smells fresh and clean and ready for an onslaught of house guests to start popping by!
Two rooms down 7 more to go + hallways and stairs!
Here are some pics of the boys room.
BEFORE (only Donx was living in this room at this time)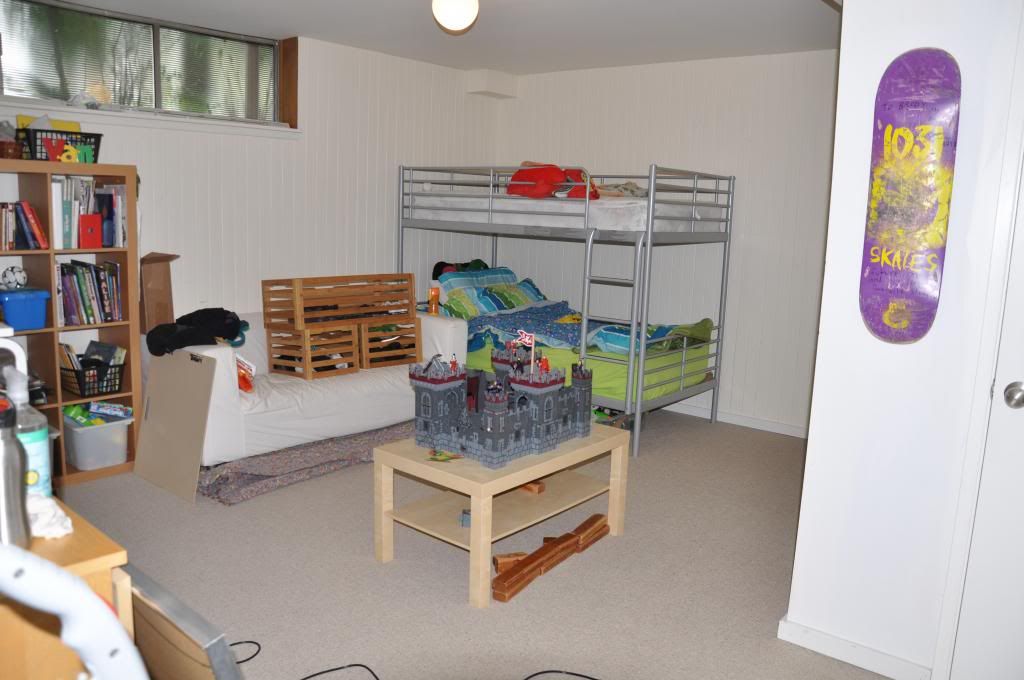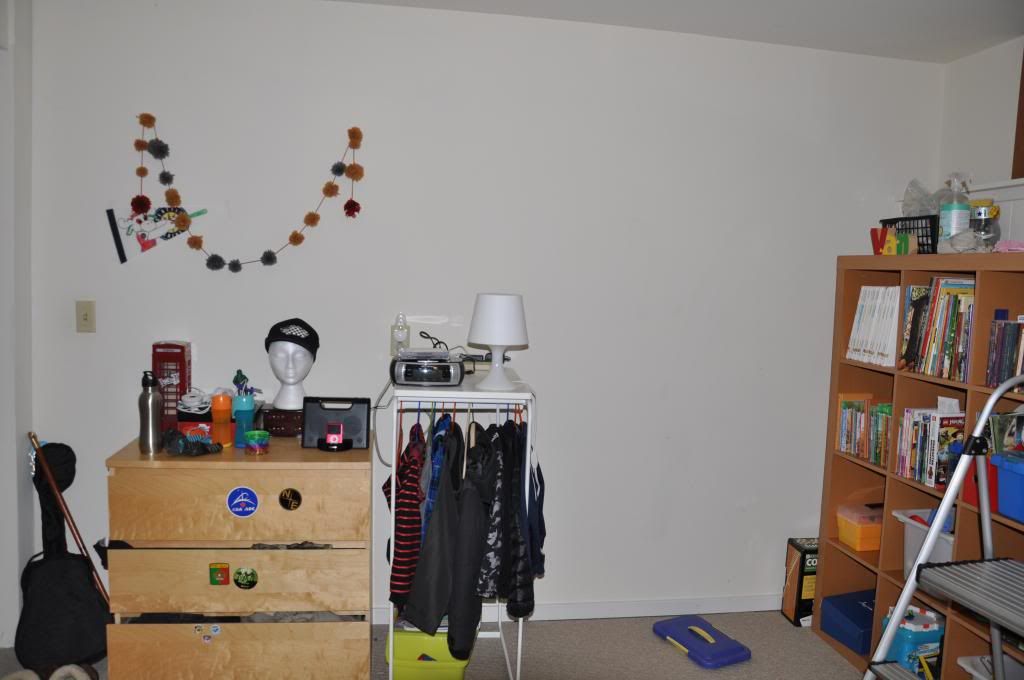 BEFORE (this was Big Reds room, previously our guest room):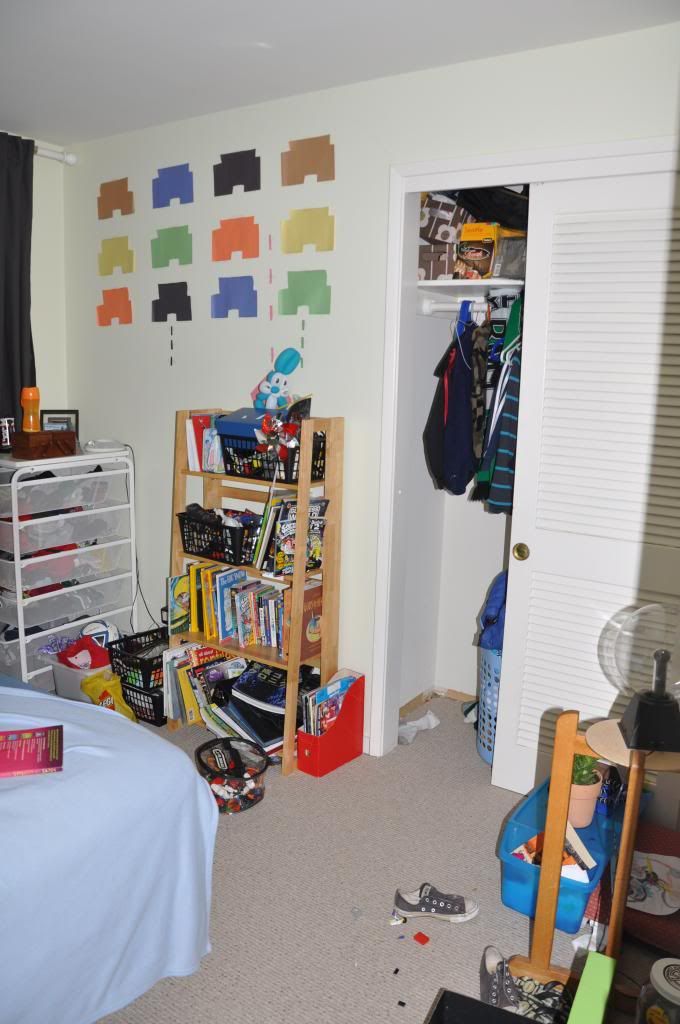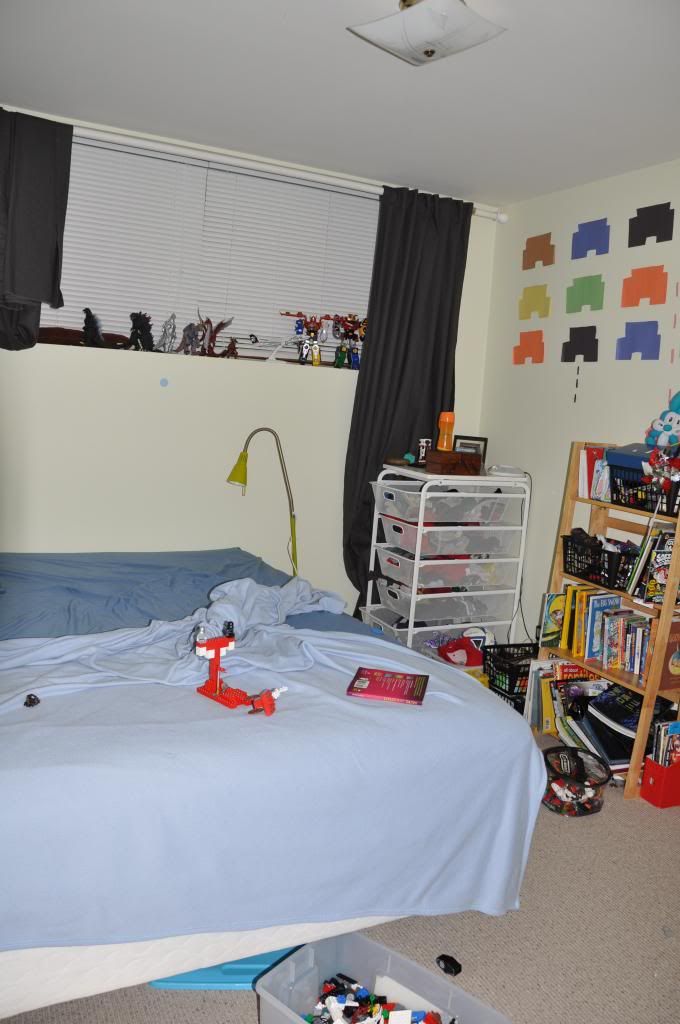 DURING (boys decided to co-habitat again so we wanted to deep clean, rearrange and paint for them):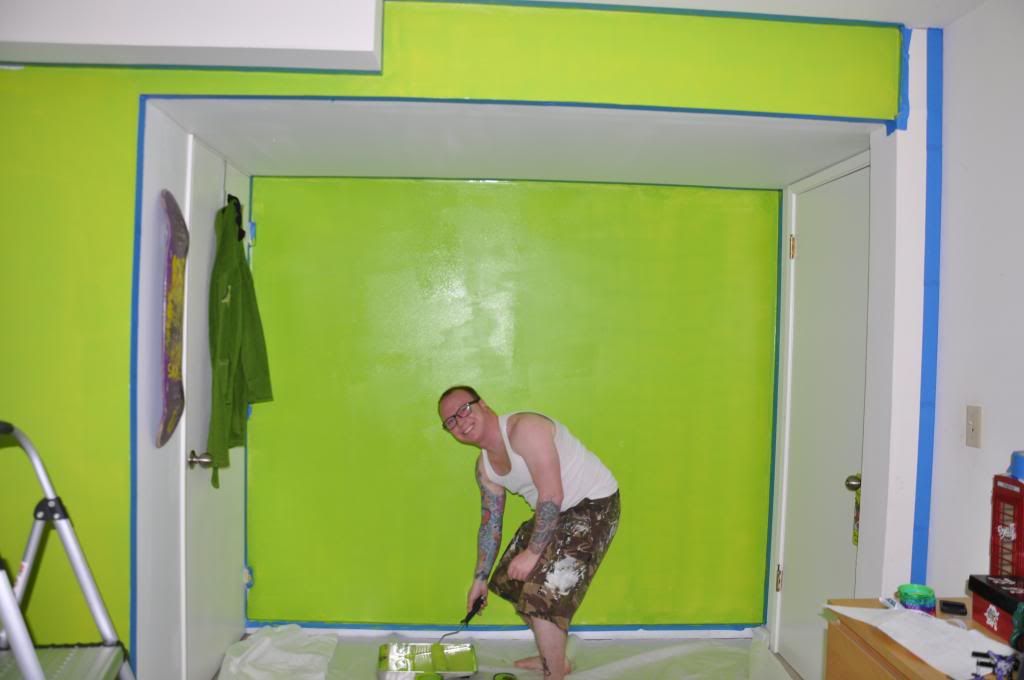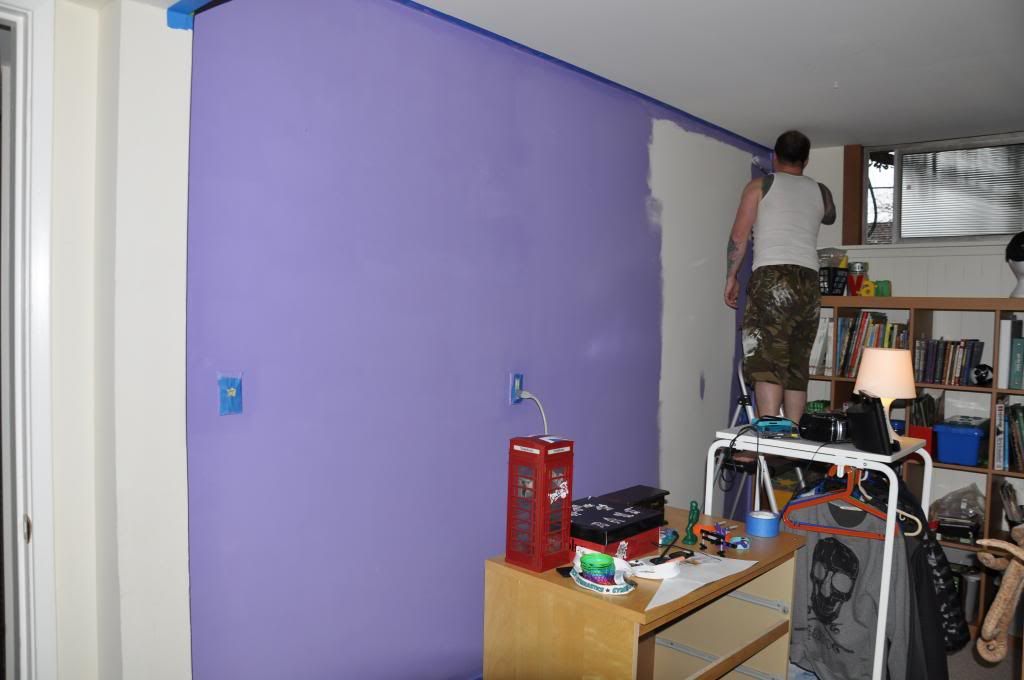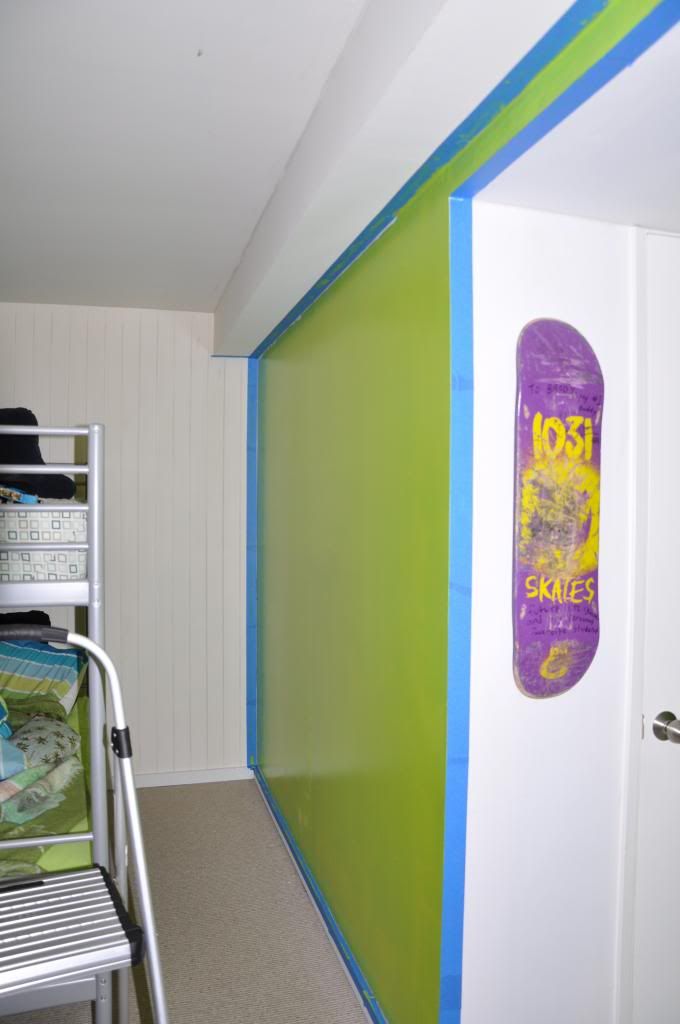 AFTER (boys are roommates again):